Back to the list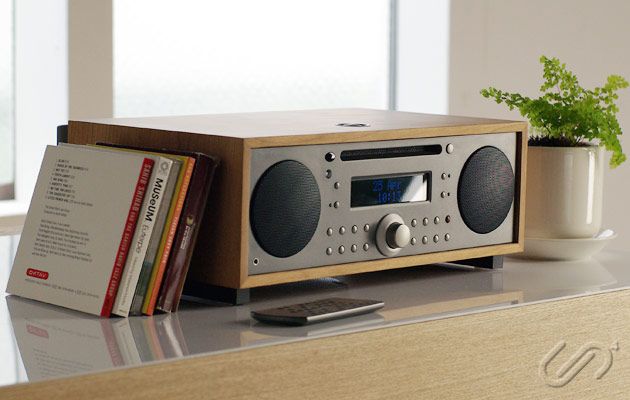 TIVOLI
Decoration
Have you ever wondered what the meeting between elegance, performance and music would be like? The answer is in one sentence, one word, one brand: Tivoli. The brand, born in Boston in 2000, has become a benchmark in the Hi-Fi universe.
Indeed, this one knew how to stand out, to evolve by proposing each year new collaborations, innovative models while offering a surprising quality. The classic design is designed to bring harmony to your furniture. Symmetrical and refined, it exudes a very pleasant vintage spirit.
The centrally located screen brings an innovative and modern touch. This fusion of technology and minimalism creates a speaker that you can proudly wear in any room. In addition, this real decorative object embellishes your environment while offering pure and precise sound, even at very high volume.
In addition, Tivoli Audio products are designed to deliver immersive music that is both clear and powerful that pushes the usual limits. In order to be constantly at the forefront of innovation, the American brand offers frequent automatic updates.
Finally, Tivoli is also at the service of the environment; Whether it's using more recycled materials in packaging, reducing the use of plastic, switching to digital user manuals, or even using eco-friendly fabrics, the designers keep improving. and transform the production process.
Tivoli's creations are therefore a perfect synergy between style & performance, add to that a touch of creativity, a touch of ecology but above all a lot of thoroughness and you will obtain the secret recipe of the brand.
Available now in store and on the e-shop: www.segraetishop.com