Back to the list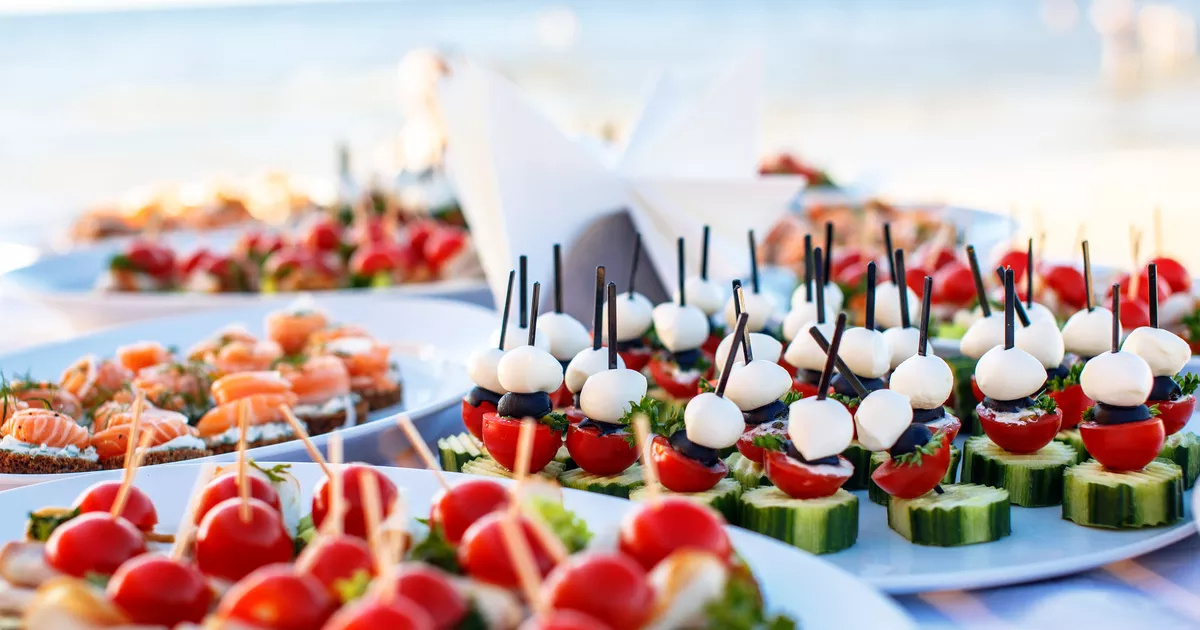 The 5 essential for a successful aperitif!
The Table
The days get longer, the holidays arrive, the cicadas sing,... the season of the aperitifs dinatoires is officially open! A moment of sharing and gourmandise par excellence, the aperitif is the ideal moment to enjoy a good cocktail with friends or family.
It is soon the summer holidays and the beginning of all the small pleasures that accompany them: petanque games, naps in the sun, but especially aperitifs that do not end! We have selected for you 5 essentials to have for a successful dinner aperitif.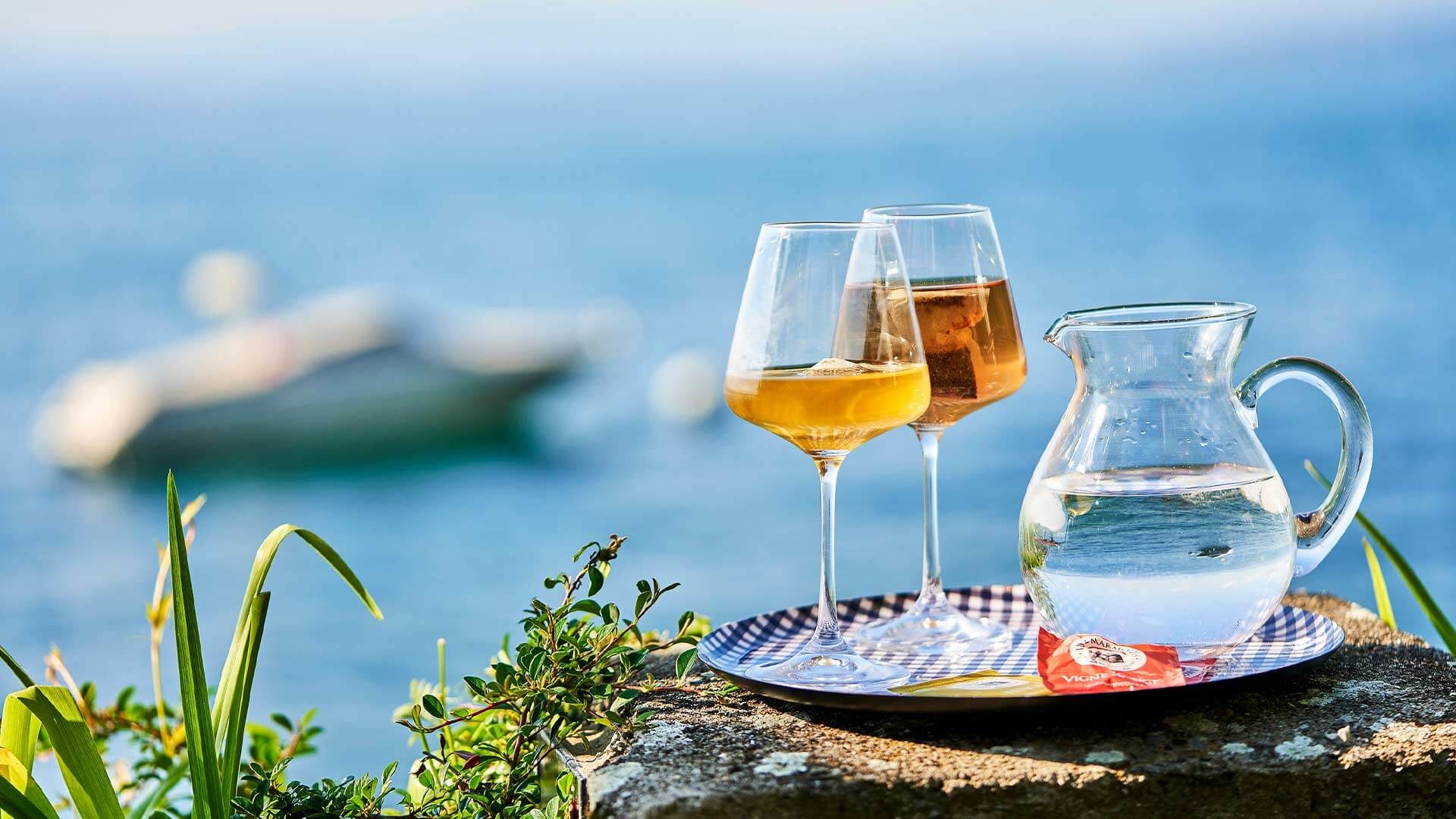 1. The Spritz, a must for summer
Originally from Venice and star of summer drinks, the Spritz will put everyone in agreement. Made of high-quality crystal glass, the Spritz Orange glasses from Eisch will be perfect to enhance your cocktails.
Very refreshing and simple to make, the Aperol Spritz requires the following proportions: 1/3 of Apérol or Campari, 2/3 of sparkling white wine type prosecco and finally a dash of sparkling water or Schweppes Tonic Original, A slice of orange as a decoration and that's it!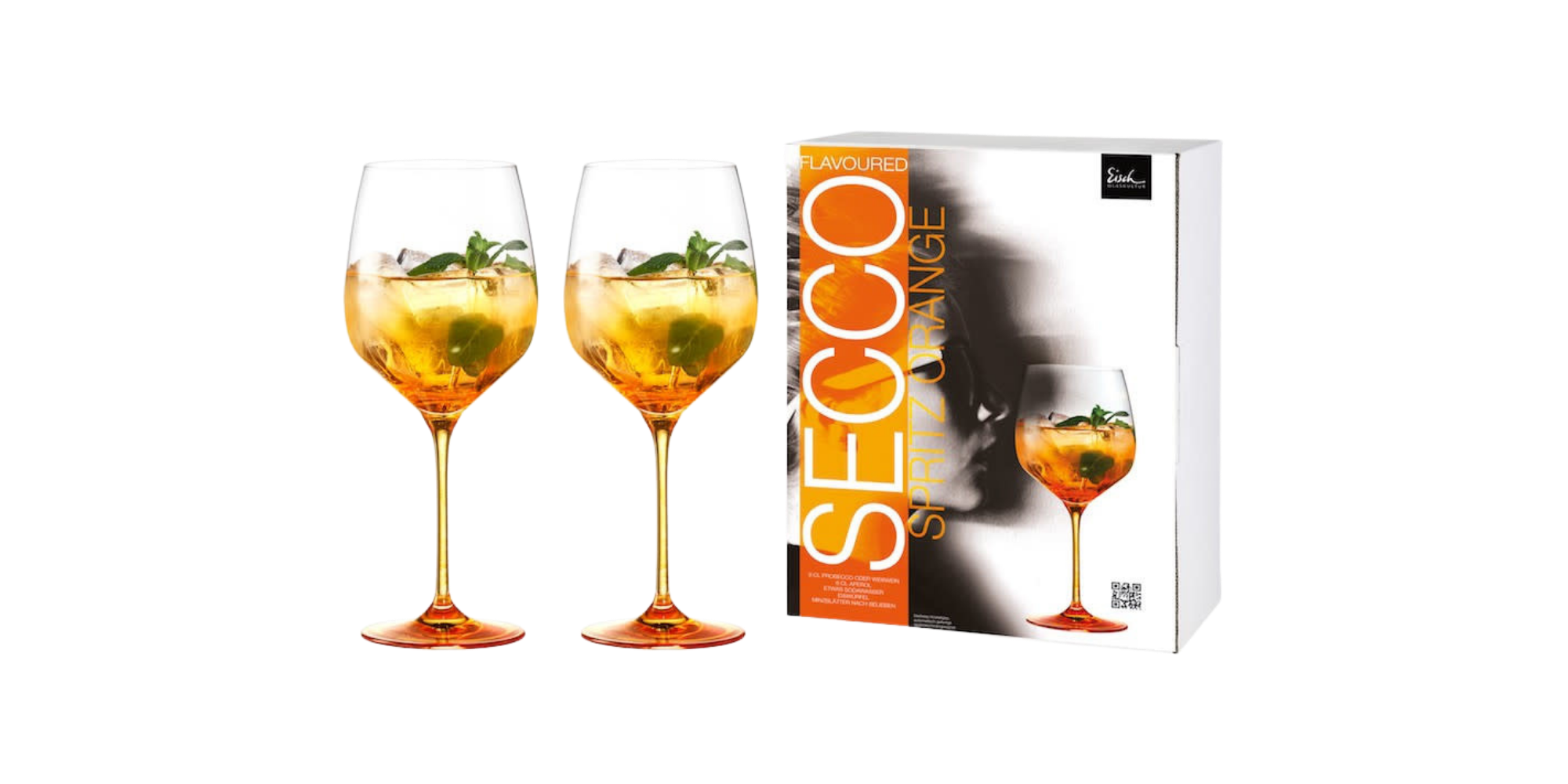 2. Tasting a good wine
The aperitif is also the time to share and savour your best bottle of wine. The Nomad Oeno Motion Tool Collection Box will be perfect to accompany this tasting. Composed of the corkscrew Chromed metal boy, the corkscrew Chromed Bilame... the chrome-plated metal capsule cutter, the chrome-plated metal tipper, the Model 54 champagne cap, and a Cork Clamp, this box is the ideal gift for all wine lovers.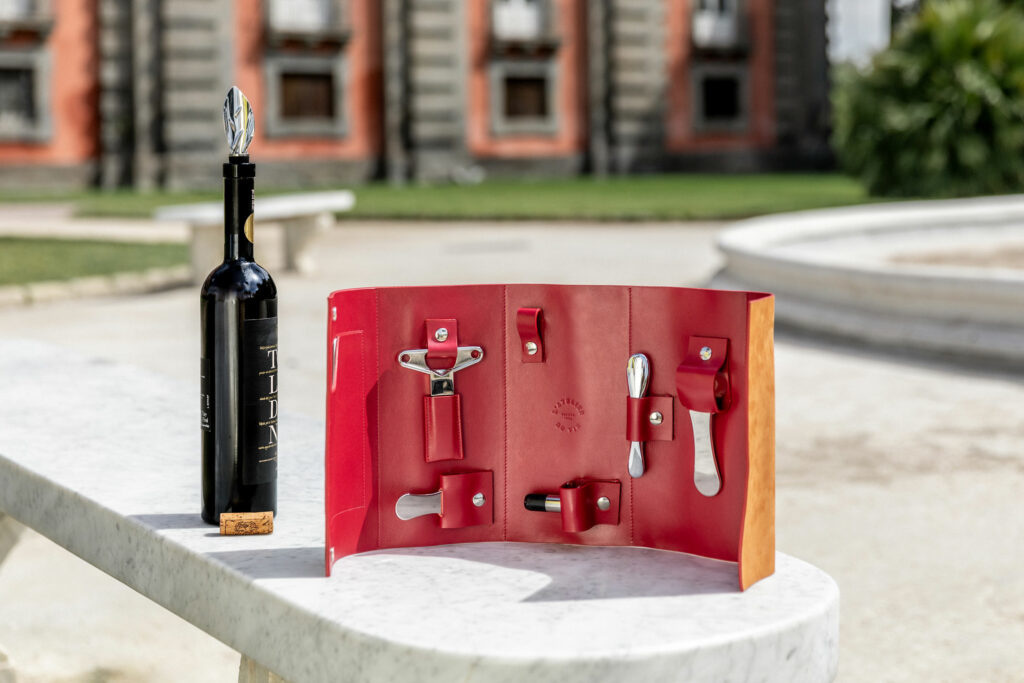 3. Aperitif boards, guaranteed user-friendliness
The aperitif board has been fashionable for a few years. Available in several gourmet or healthier versions, it is perfect for sharing a warm moment. We have selected for you the best ideas of boards to realize.
- French: with an assortment of cheeses and cold cuts of your choice, all complemented by a good baguette of bread.
- Mexican: with nachos-style chips and sauces: spicy and guacamole, not to mention the must-have tacos and quesadillas.
- Asian: with sushi, nems, spring rolls, skewers and shrimp doughnuts,...
- Veggie: with olives, carrot, cucumber and celery sticks, radishes and cherry tomatoes, served with delicious hummus.
- Sweet: let's not forget dessert with a delicious plate of fruit, melted chocolate and other delicacies to enjoy.
Segraeti Monte-Carlo offers a range of Dutchdeluxes wooden boards that will be perfect for making beautiful presentations.

4. Jonathan Adler Decanter Assortment
A sophisticated elegant deserves a fully stylish matching bar. Made of white porcelain, the Jonathan Adler decanters will highlight each of your alcohols and order your bar.
Several versions are available: Bourbon, Tequila, Vodka, Gin, Rum, Whiskey.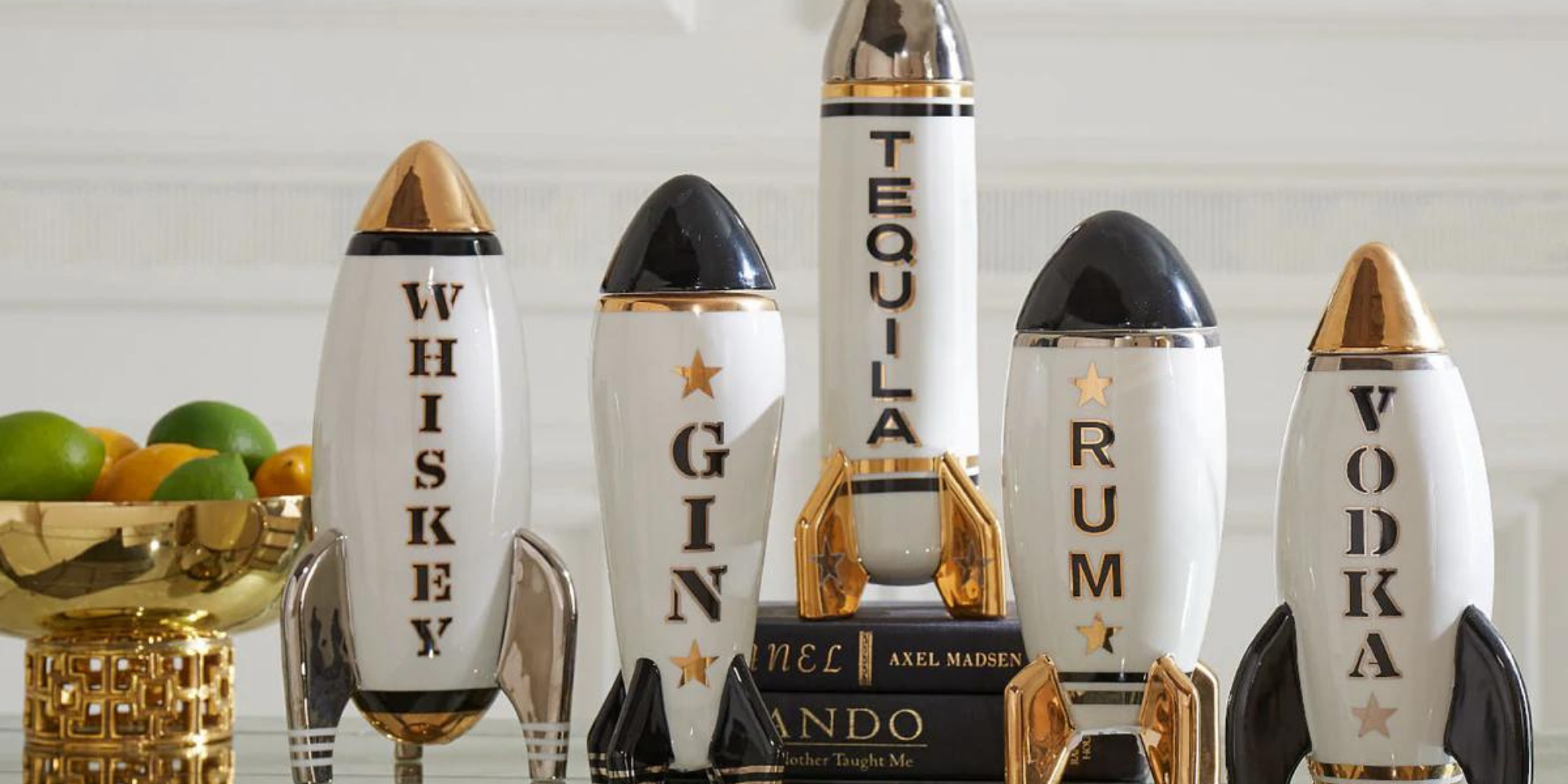 5. Music & light, the perfect alliance
To make your aperitif perfect, don't forget to bring a touch of music. The JOOULS.com Bluetooth Light Speaker, LED Lamp and Champagne Bucket in a single product is a must-have for summer.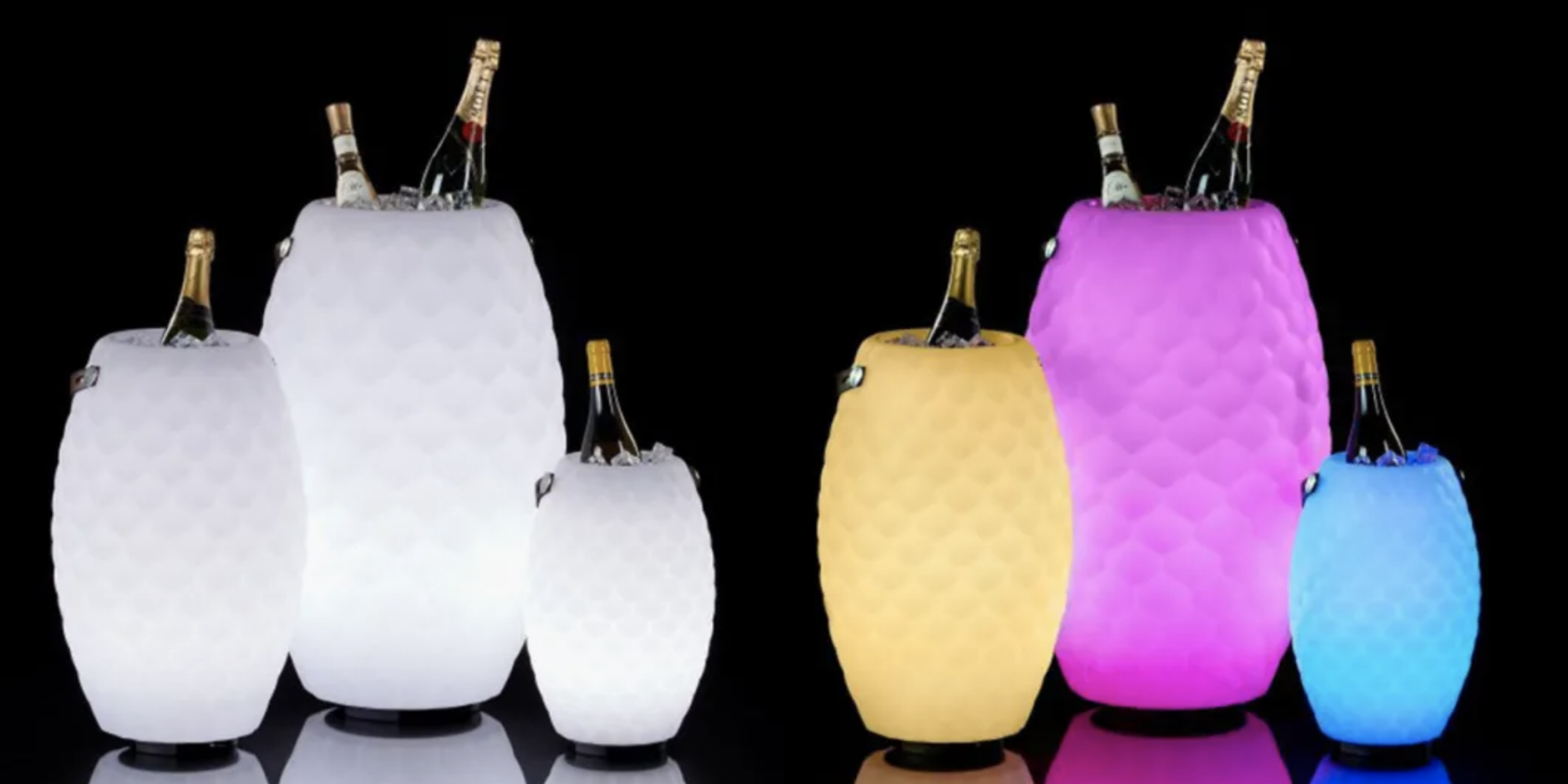 Find all these essentials in Segraeti Monte-Carlo shop and here.