Back to the list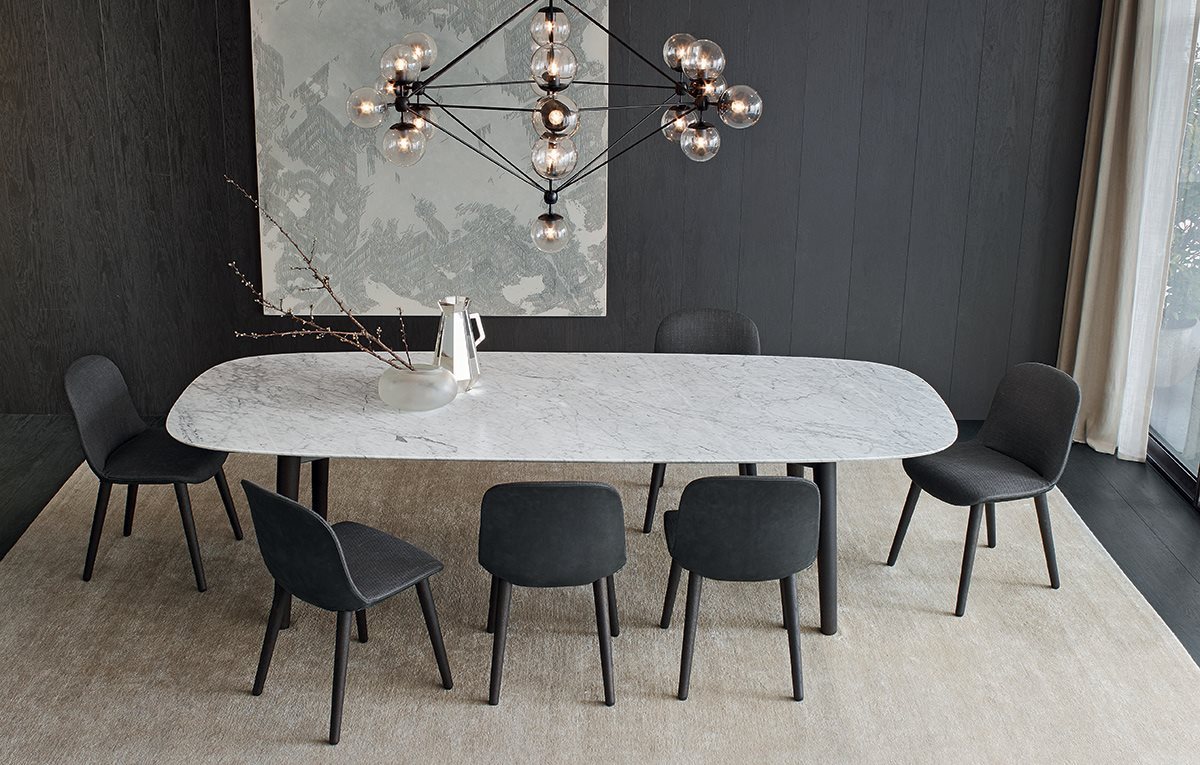 TABLE MAD DINING POLIFORM
Architecture
Designed by Marcel Wanders for Poliform, Mad Dining is a large dining table with rounded lines, which plays on the contrast between the light-looking, almost suspended top and the solid and robust frame. Elegant and generous, the Mad Dining table has a large choice of marble for its top which allows it to adapt to different interiors, while standing out.
The famous Dutch designer has skillfully combined materials with different natural characteristics, such as wood and marble, to create a piece of furniture capable of bringing style and elegance to any environment. Marble, with its veins and light, is perfect in a classic and contemporary dining room, while, with a Mad essence top, it transforms into an elegant conference table for a refined office.
Contact us for more information.
To discover at Segraeti Interiors from Monday to Saturday from 9:30 am to 7:00 pm but also by appointment.