Back to the list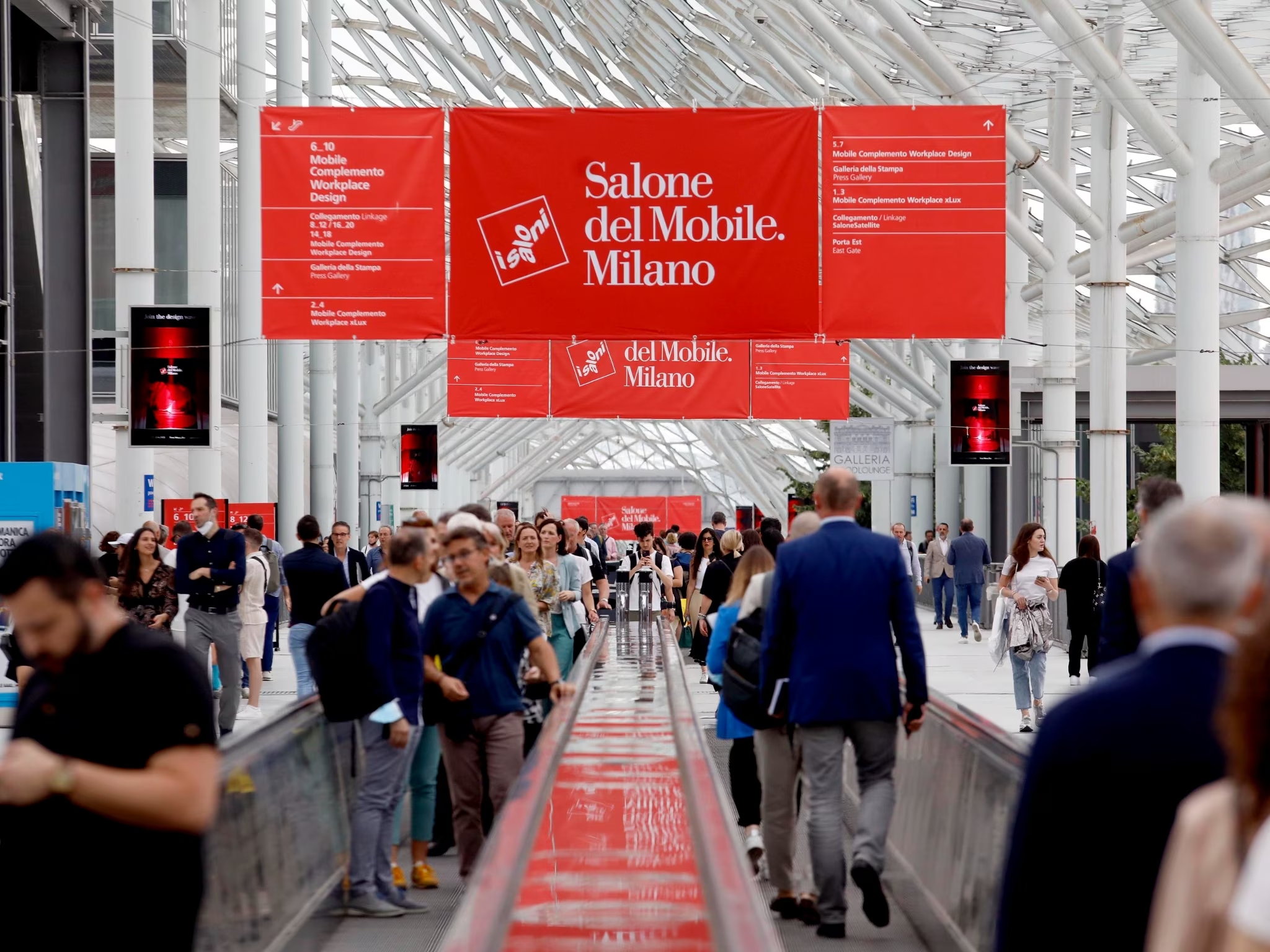 Salone del Mobile 2023: trends spotted by Segraeti Interiors
Architecture
The Salone del Mobile Milano 23 is an international furniture exhibition held annually in Milan, Italy. It is one of two major design events (the other being the International Contemporary Furniture Fair) and is considered one of the most important showcases for new design concepts in furniture and home accessories. House. The event was first held in 1907 as an exhibition dedicated solely to industrial products; however, it has since evolved into a broader cultural event that includes exhibits from various fields such as architecture and product design.
To fully understand the trends to remember from the Salone del Mobile Milano 2023, we must first look at the question of colors. Designers have made many creations using bright and cheerful shades, which give the impression of cheerfulness and lightness.
Materials are also at the heart of decorators' concerns. Wood is a material very popular with Italian designers, but not only: leather and metal are also very trendy. Some pieces use several different materials to create a unique visual effect!
Finally, innovative designs are always present at this show: you can see unusual objects such as hanging chairs or even round tables that seem to float in the air!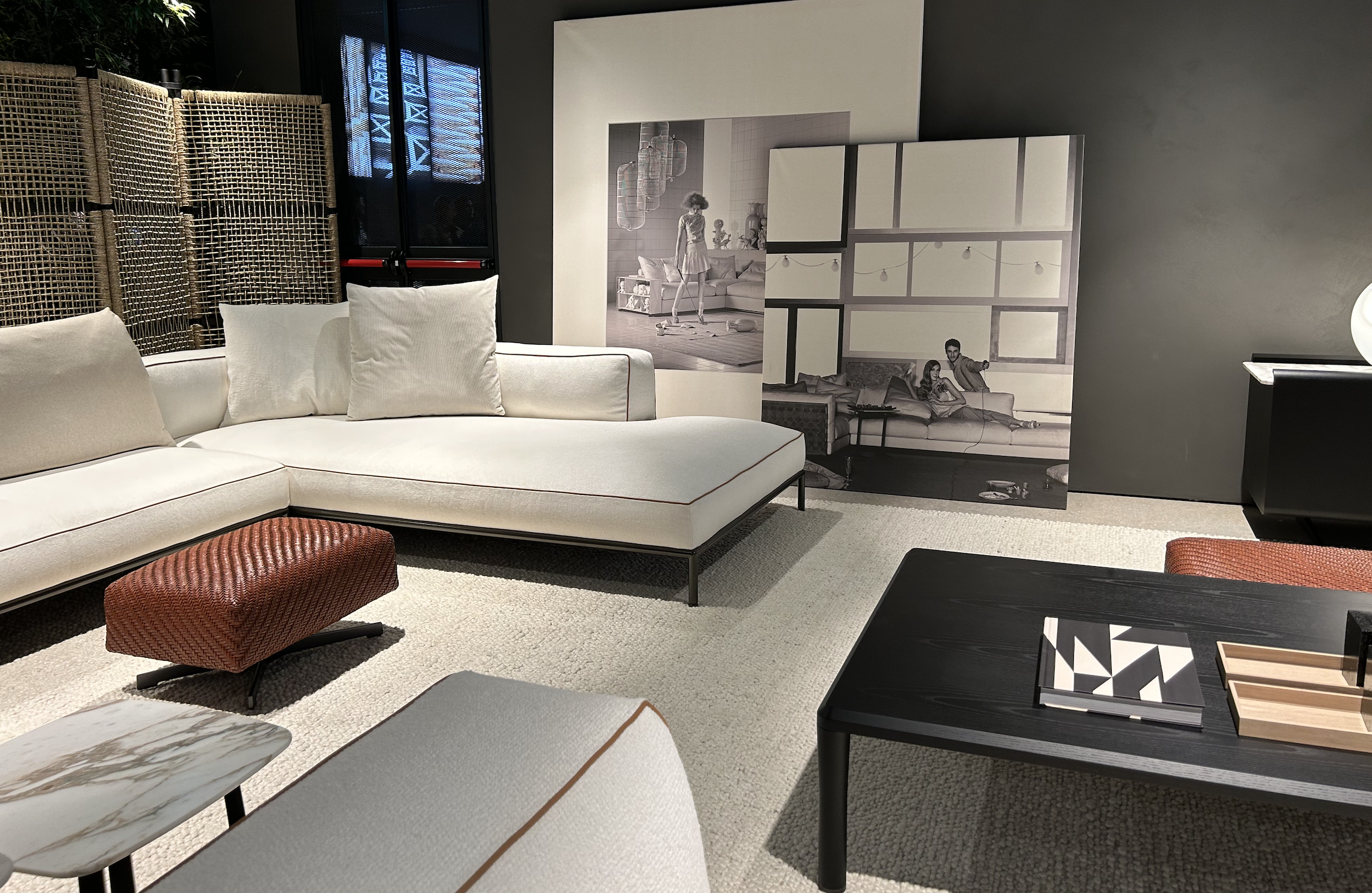 @Flexform available at Segraeti Interiors
Design colors in 2023:
Colours : Pastels are out of fashion! Bright colors are in! This year, we've seen lots of bright reds, yellows, oranges, and vibrant greens on everything from pillows to sofas.
The Salone del Mobile 2023 is an unmissable event for lovers of design and architecture. Highlighting the talents of designers, publishers, architects and new creators from all over the world, this annual meeting is also revealing of future trends. In 2023, color takes center stage in interior design, marking a bold turn from the neutral hues that have ruled for years.
In modern interiors, we observe the adoption of distinct tones such as yellow, blue, pink, as well as the timeless greens and terracotta. The color block, which consists of juxtaposing bright colors, is more present than ever, infusing a positive and invigorating energy into living spaces. This colorful trend contrasts sharply with the pandemic period which plunged the world into gloom and uncertainty.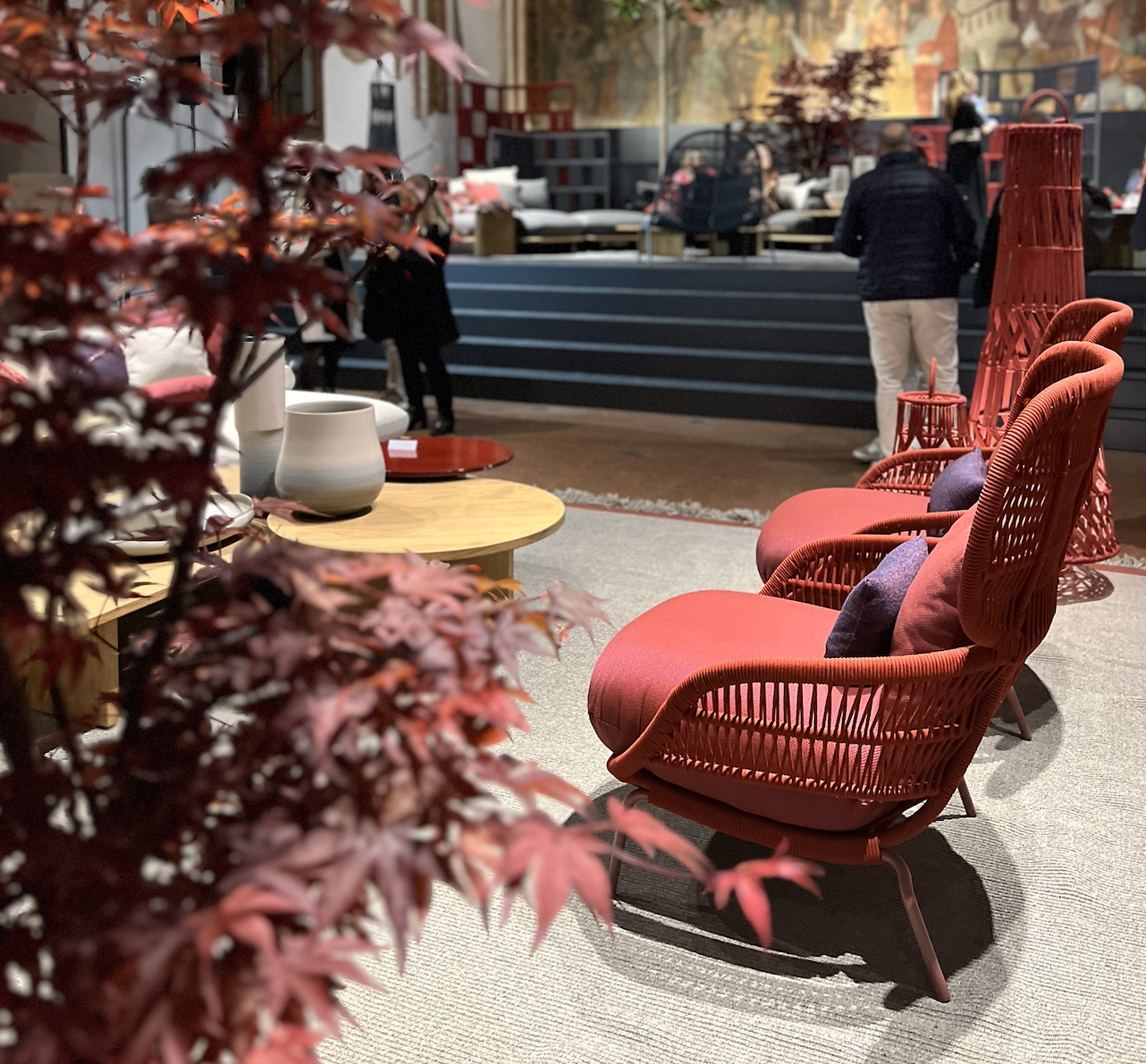 @Talenti available at Segraeti Interiors
The general atmosphere of the Salone del Mobile 2023 exudes joie de vivre and creativity, in contrast to the dull tones that have predominated in recent years. Bright and bold colors express a desire for renewal and vitality in our interiors, reflecting our need for positivity after a difficult time.
To accentuate the effect of these dazzling colours, the designers have used lacquered finishes which give objects and furniture a glossy, gourmet and elegant appearance. This glossy finish enhances bright tones and adds a touch of sophistication to interior decor.
In short, the Salone del Mobile 2023 highlights the color trends that will mark the seasons to come. The interiors are dressed in bold and energizing shades, expressing a need for renewal and vitality. Color blocking and lacquered finishes are at the heart of this trend, bringing a dose of good humor and elegance to our living spaces.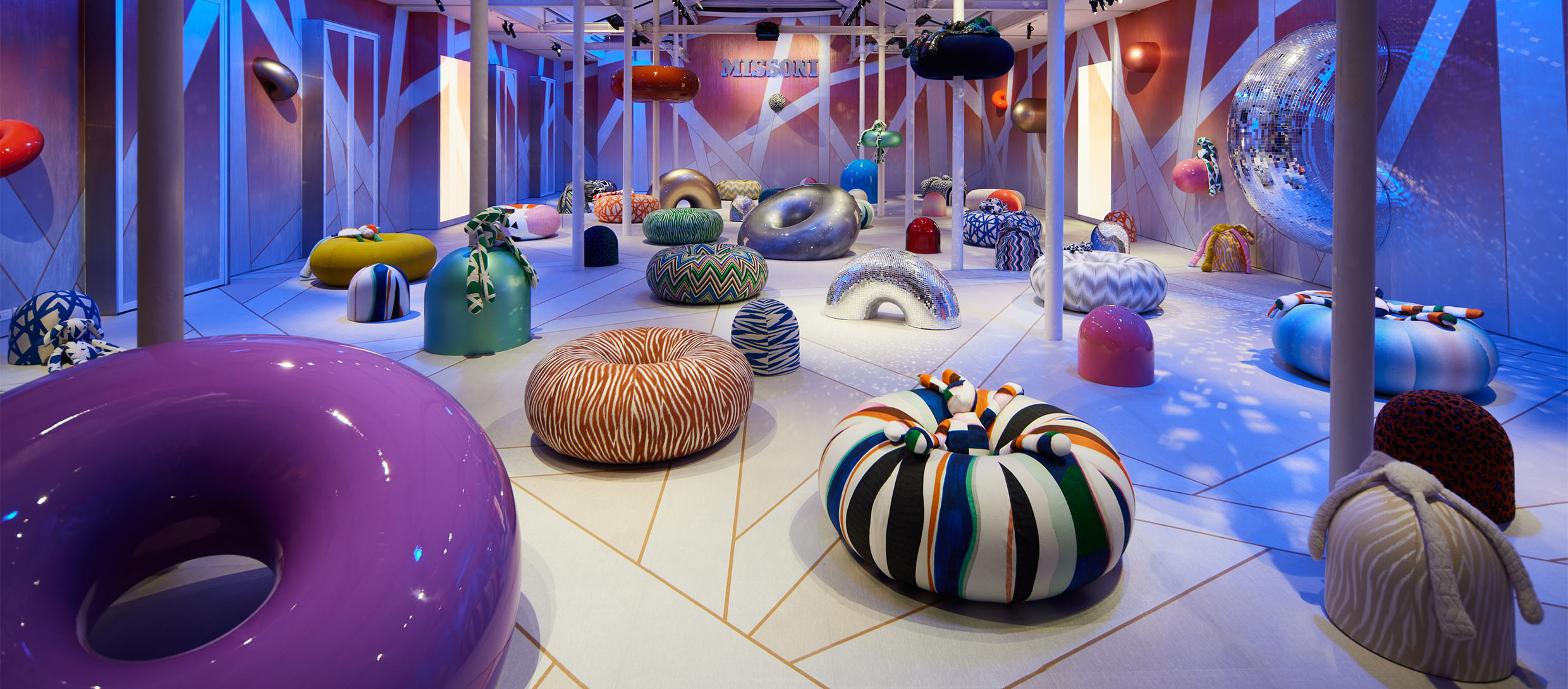 @Missoni
Using sustainable and eco-friendly materials: Wood You Believe?
The Salone del Mobile 2023 is the meeting place for designers, editors and new creators who present the latest trends in interior design. Apart from the bold colors that rule the trends, the materials used are also a key element in interior design.
The designers attach particular importance to natural and sustainable materials, such as wood, stone and linen. Wood, in particular, is omnipresent in the designs presented, whether tables, chairs or bookcases. The textures, grains and veins of wood bring a touch of authenticity and warmth to living spaces.
Recycled and ecological materials are also on the rise. Designers seek to minimize their environmental impact by using recycled materials or natural materials such as bamboo. Natural fiber rugs, linen cushions and organic cotton curtains are some examples of these eco-responsible materials.
Raw and rough materials are also in the spotlight. Raw concrete walls and floors, black steel shelving, and distressed copper light fixtures lend an industrial, authentic feel to living spaces. The raw materials provide an interesting contrast with the bright colors and lacquered finishes, creating a refined and relaxed atmosphere.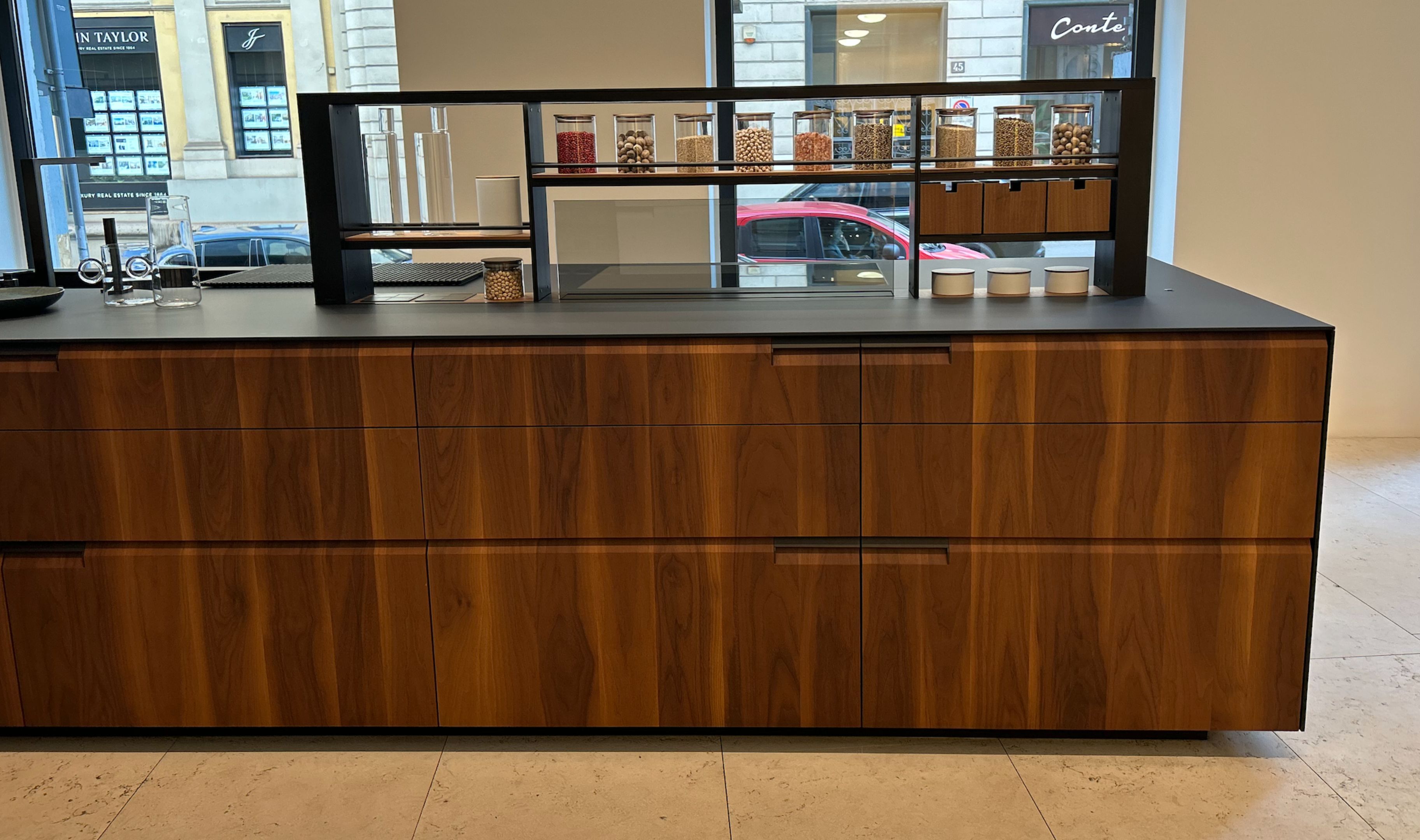 @Poliform available at Segraeti Interiors
Finally, the designers incorporate unexpected materials into their creations, such as blown glass, braided leather and ceramics. These materials offer original textures and shapes that add a unique touch to living spaces.
In sum, the materials trends of the Salone del Mobile 2023 highlight the use of natural, sustainable and recycled materials, as well as raw materials and unexpected materials. The designers seek to create authentic, ecological and refined living spaces, reflecting environmental awareness and a search for originality.
Straw, Rattan and Canage in anticipation:
This year, a particular trend is emerging: straw, rattan and cane. These natural materials are making a comeback in the world of design, and visitors to Salone del Mobile will have the chance to discover straw, rattan and cane furniture and accessories in all shapes and sizes. From chairs to baskets, armchairs to bookshelves, these materials offer an eco-friendly and sustainable alternative to synthetic and industrial materials.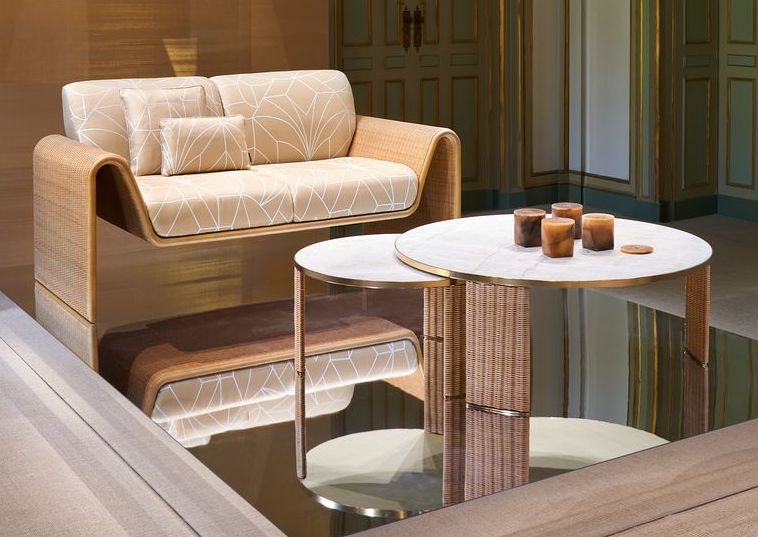 @Armani Casa available at Segraeti Interiors
Designers have taken natural materials head on and created innovative and modern designs. Organic shapes, interesting textures and subtle colors are all used to create standout pieces. Straw, rattan and cane furniture bring a touch of warmth and friendliness to an interior, while adding a touch of sophistication. Visitors to the Salone del Mobile will also be able to discover pieces that combine natural materials with more modern ones, creating an interesting contrast between tradition and modernity. Designers have also used innovative techniques to create pieces that are both durable and stylish.
The straw, rattan and cane trend is one of the highlights of Salone del Mobile this year. Visitors will be able to discover unique and innovative pieces that are both aesthetic and functional. This eco-friendly and sustainable trend is an ideal choice for those who wish to create a warm and welcoming interior.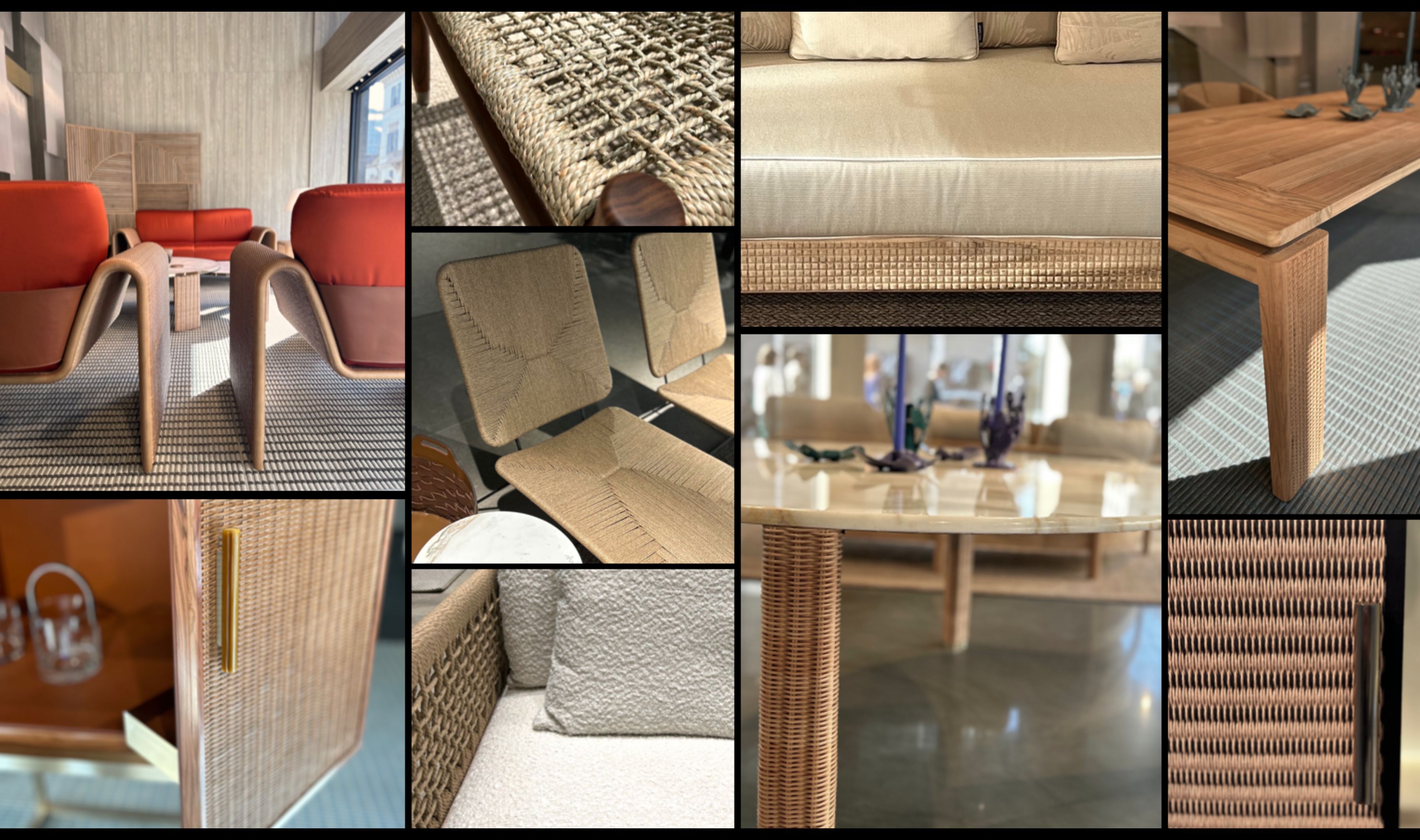 Travertine, Marble full look :
Travertine is a natural material that is increasingly used in Salone del Mobile 2023 interior design trends. This limestone is renowned for its beauty, durability and versatility, making it a popular choice for flooring, walls and countertops.
Travertine is available in a variety of colors, ranging from light beige to dark brown, gray and white. Each travertine slab is unique as it features color and texture variations that add a touch of authenticity to interior design. Additionally, travertine is easy to maintain and resistant to water and stains, making it a practical choice for living spaces.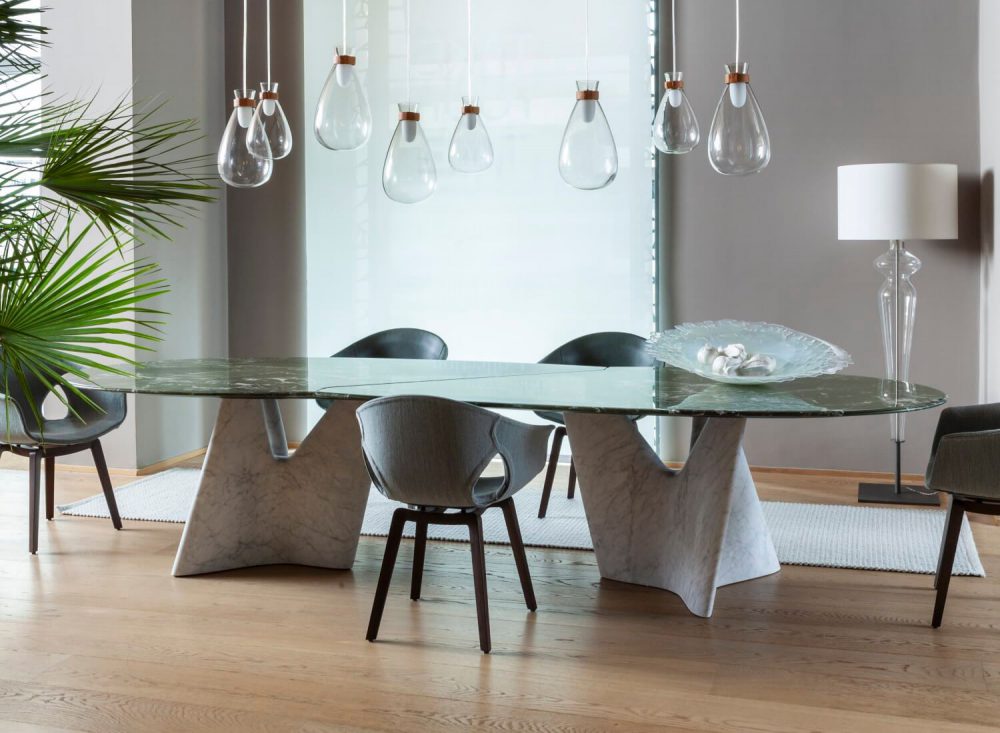 @Poltrona Frau available at Segraeti Interiors
Designers use travertine to create elegant and natural atmospheres. Travertine flooring brings a touch of sophistication to living spaces, while travertine walls create a warm and welcoming ambiance. Travertine countertops are also very popular, as they add a touch of luxury to the kitchen or bathroom.
Travertine can also be used to create decorative elements, such as vases, lamps and sculptures. Designers use the natural qualities of stone to create unique pieces that add a touch of character to interior decoration.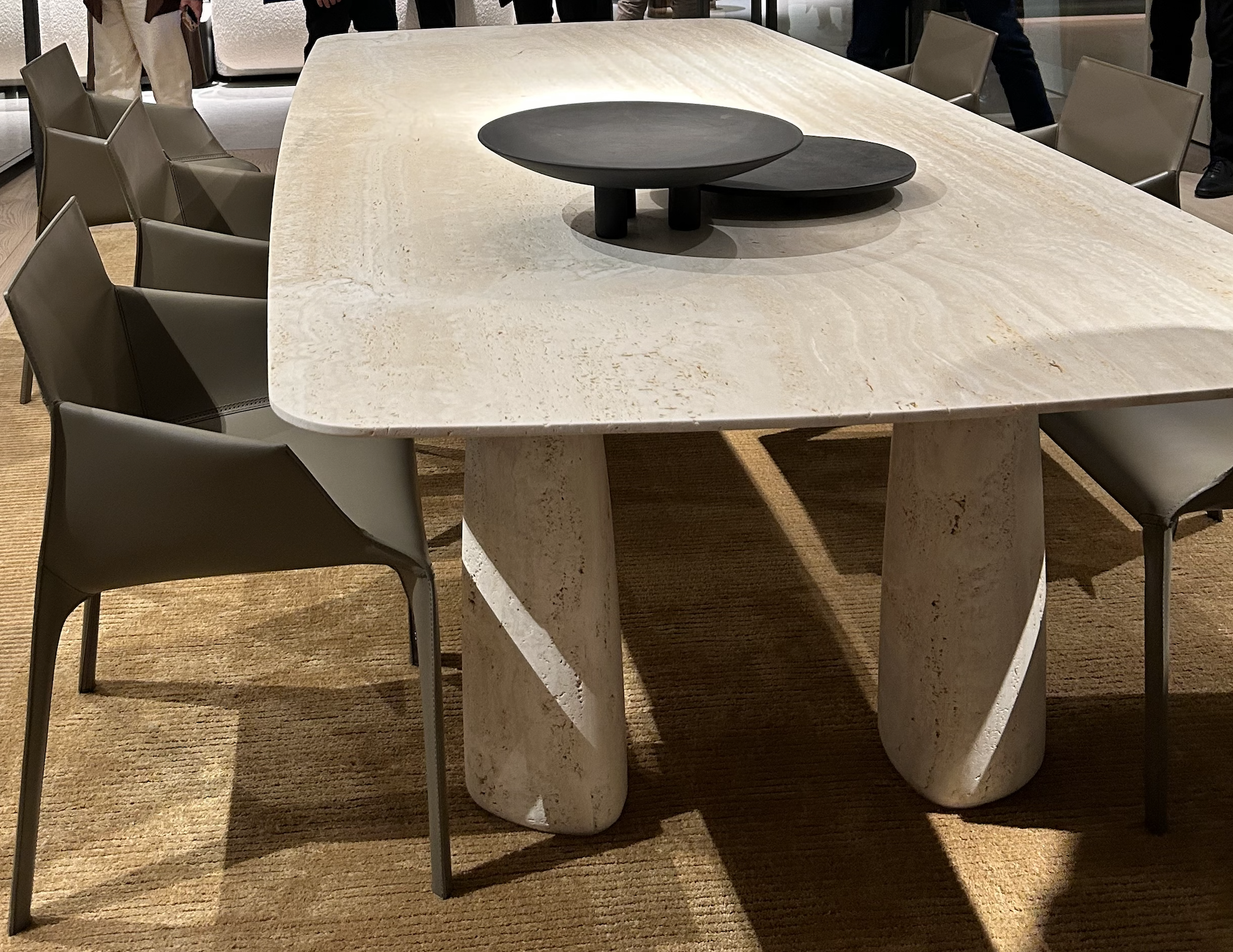 @Poliform available at Segraeti Interiors
In sum, travertine is a natural and versatile material that is increasingly used in interior design trends at Salone del Mobile 2023. Its beauty, durability and versatility make it a popular choice for flooring. , walls, counters and decorative elements. Designers use travertine to create elegant and natural living spaces, reflecting a search for authenticity and luxury.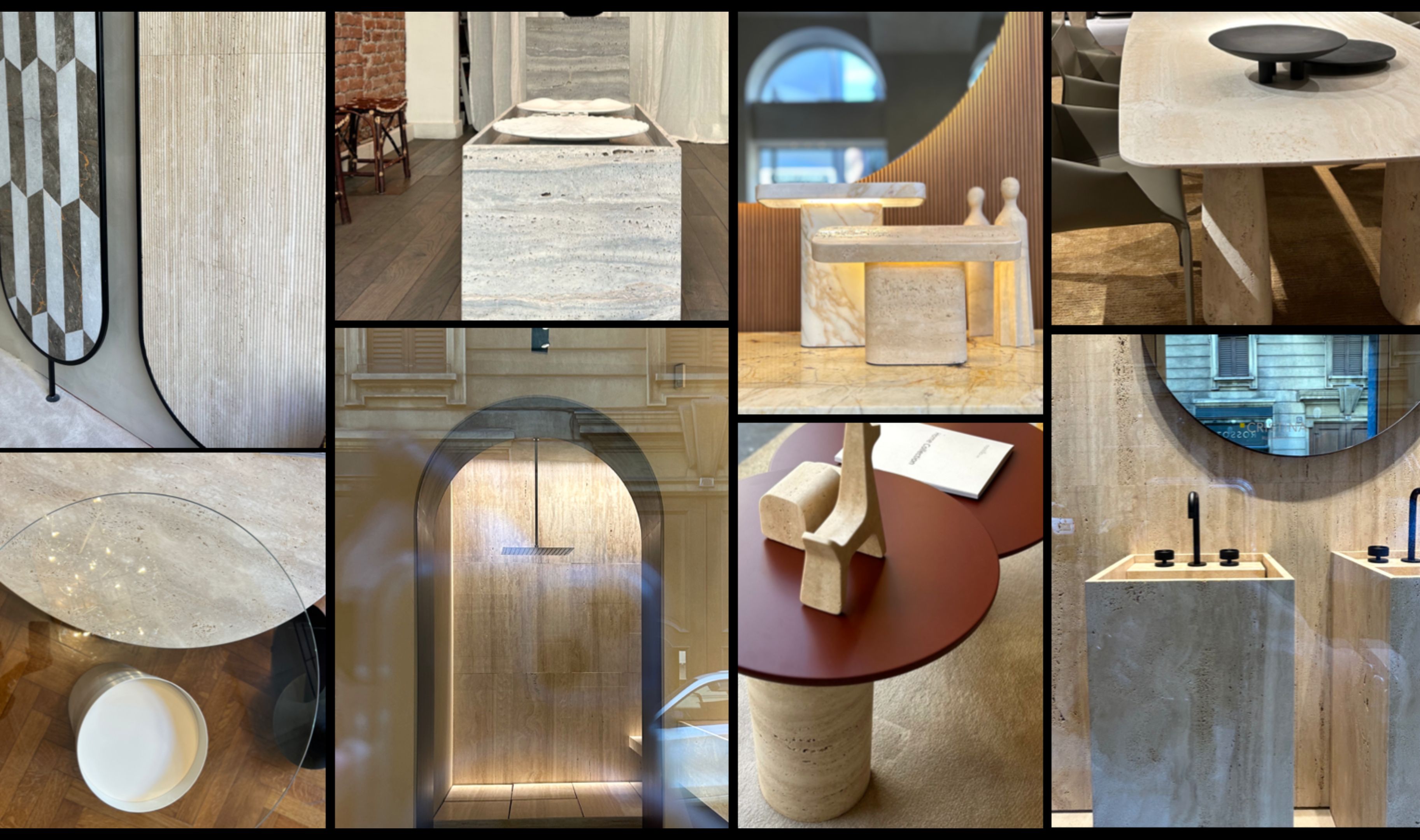 Organic Forms:
Organic forms are increasingly present in the interior design trends of Salone del Mobile 2023. Designers are looking for soft and flowing forms that bring an organic and natural note to living spaces. The organic forms are characterized by curves, soft lines and flowing contours, reminiscent of nature and its forms.
Organic shapes can be integrated into many decorative elements, such as furniture, lighting, rugs and textiles. Designers use natural materials such as wood, rattan and leather to create furniture with organic shapes. This furniture offers increased comfort and a touch of originality to the interior decoration.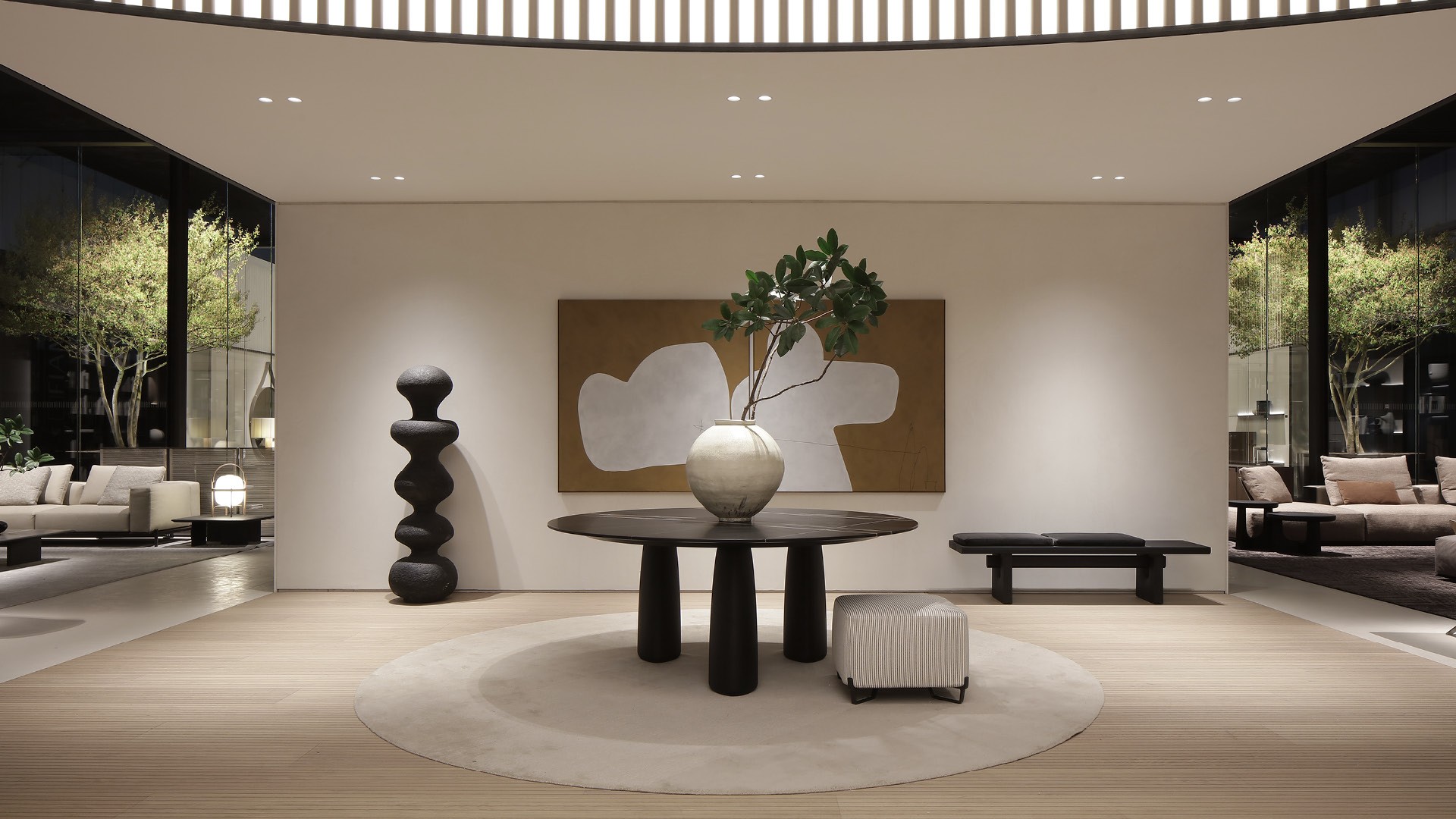 @Poliform available at Segraeti Interiors
Light fixtures with organic shapes add a warm and welcoming ambiance to living spaces. The soft and fluid shapes of the lampshades and lamps create a subdued and soothing atmosphere. Organically shaped rugs also add a touch of nature to home decor, with their fuzzy patterns and soft, fluffy look.
Designers also use the organic forms to create unique decorative elements, such as mirrors, vases, sculptures and works of art. These elements add a touch of originality and creativity to the interior decoration, while recalling the beauty of nature.
In sum, organic shapes are a big trend in interior design at Salone del Mobile 2023. Designers are using soft, flowing shapes to add a natural touch to interior decorating, with comfortable furniture, soothing light fixtures and accents. unique decorative elements. The organic forms reflect a search for authenticity and nature in our living spaces.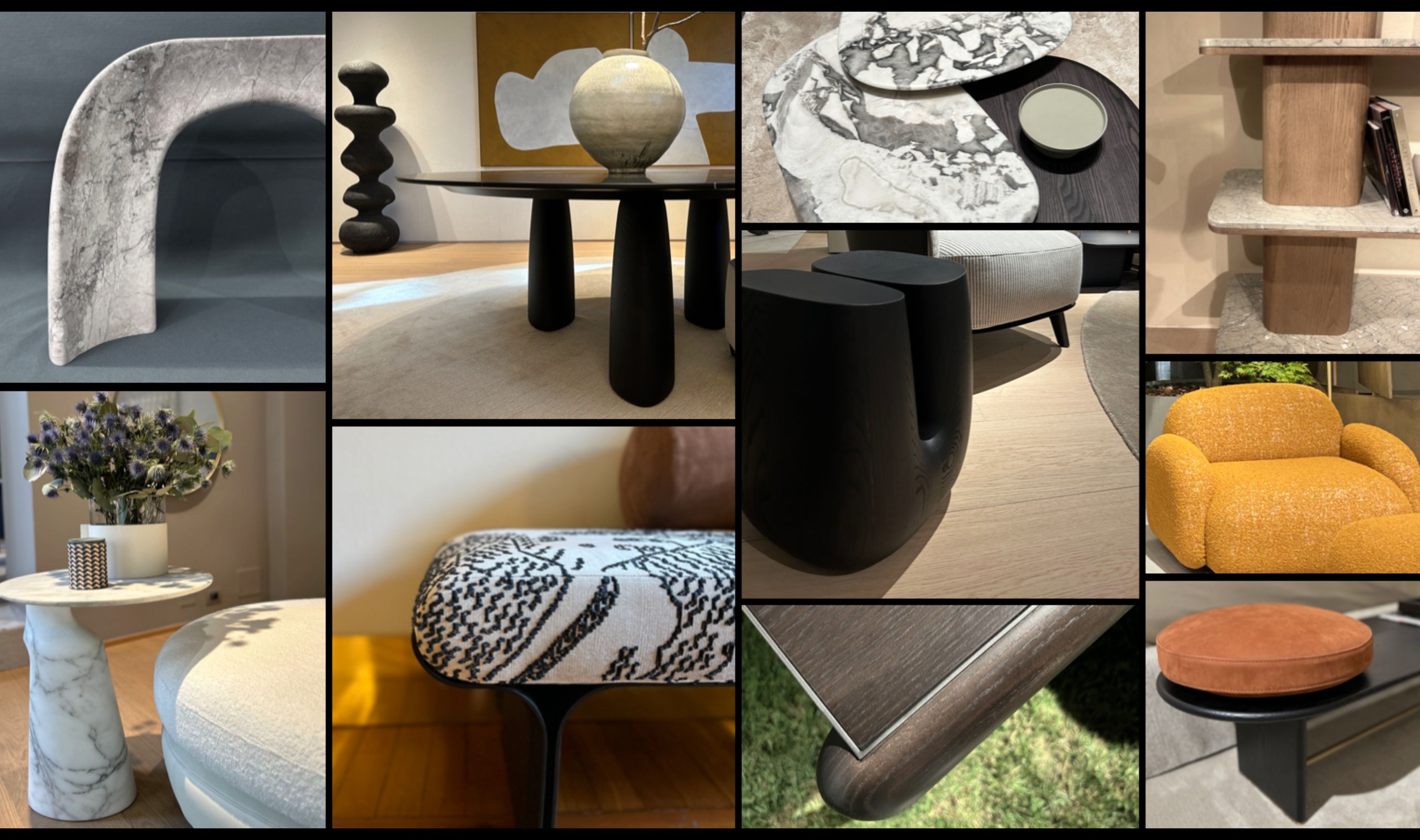 Italian Minimalist 90's design:
The minimalist design of the 90s in Italy was characterized by simple geometric shapes, neutral colors and attention to detail. Italian designers sought to simplify the design by eliminating everything superfluous, in order to emphasize the beauty of form and functionality.
Furniture and decorative objects were often made of metal, glass and wood, with clean lines and simple geometric shapes. Minimalist furniture was often designed to be modular and multi-functional, to suit different spaces and needs.
Color was also a key element of Italian minimalist design of the 90s. Neutral colors, such as white, black, gray and beige, were often used to create a calm and uncluttered atmosphere. Bold splashes of color were sometimes added to provide a little splash of color, but these were generally used sparingly.
The Italian minimalist design of the 90s was also characterized by an attention to detail. Italian designers have focused on the quality of materials and workmanship, in order to create furniture and decorative objects that last over time. Finishes were often polished and shiny, to create an impression of sophistication and luxury.
In sum, Italian minimalist design of the 90s was a clean and functional design trend characterized by simple geometric shapes, neutral colors and attention to detail. This trend has had a lasting impact on Italian design and continues to inspire contemporary designers around the world.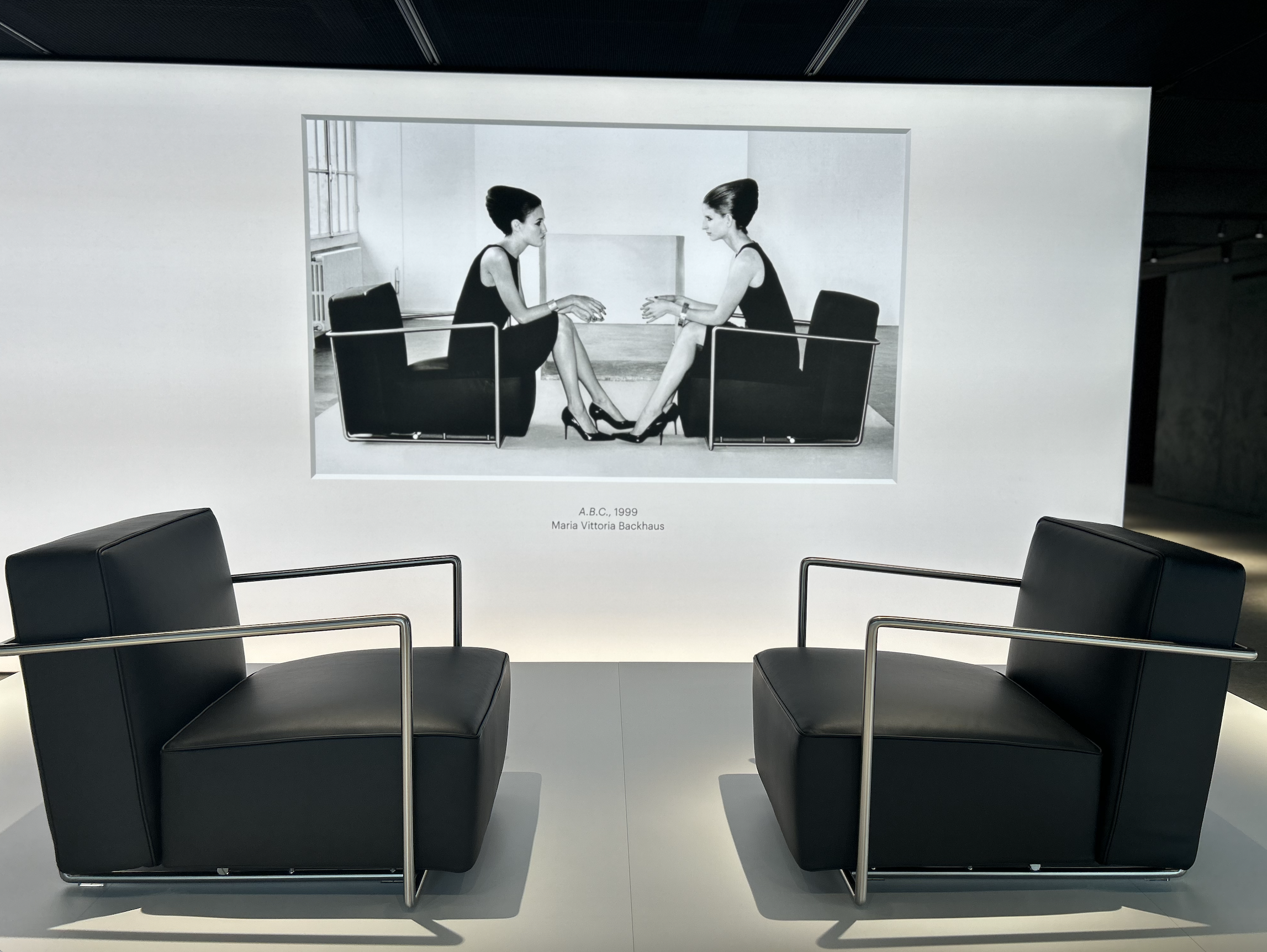 @Flexform available at Segraeti Interiors
Cladding & Streak Inspiration: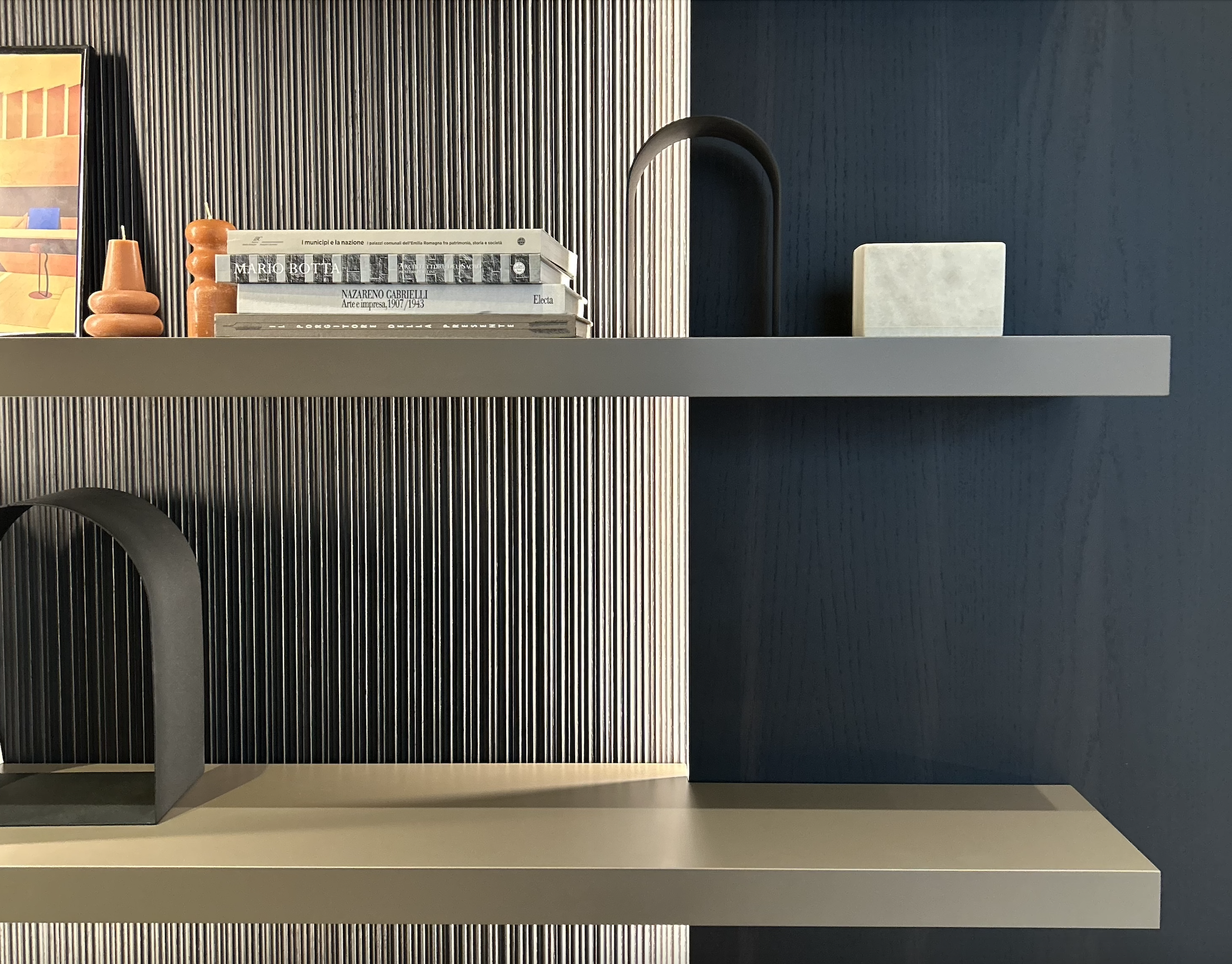 Available at Segraeti Interiors
The Salone del Mobile 2023 is the unmissable event for lovers of interior design and decoration. This year, two major trends stand out: siding and striping. Our team is here to help you find inspiration and give your interior a modern and elegant look. Our experts at Segraeti Interiors scoured the aisles of the show to unearth innovative cladding and ridge solutions. Here are some ideas to turn your home into a true design masterpiece:
Wooden cladding: Natural and warm, wooden cladding is an ideal choice to bring a touch of elegance to your interior. You can opt for raw, varnished or painted wood to create the atmosphere that suits you.
Steel siding: For a more industrial and contemporary style, steel siding is an interesting option. The steel panels can be laser cut to create original and sophisticated designs that will add character to your home.
Concrete Streak: Concrete Streak is a technique that adds relief and texture to your walls. This method consists of making fine grooves in the concrete to create a natural and aesthetic streaking effect.
Stone Streak: Stone Streak is another way to add texture to your interior. This technique consists of cutting grooves in the stone to create a unique and refined visual effect.
Do not hesitate to take inspiration from these ideas to give your home a modern and elegant look.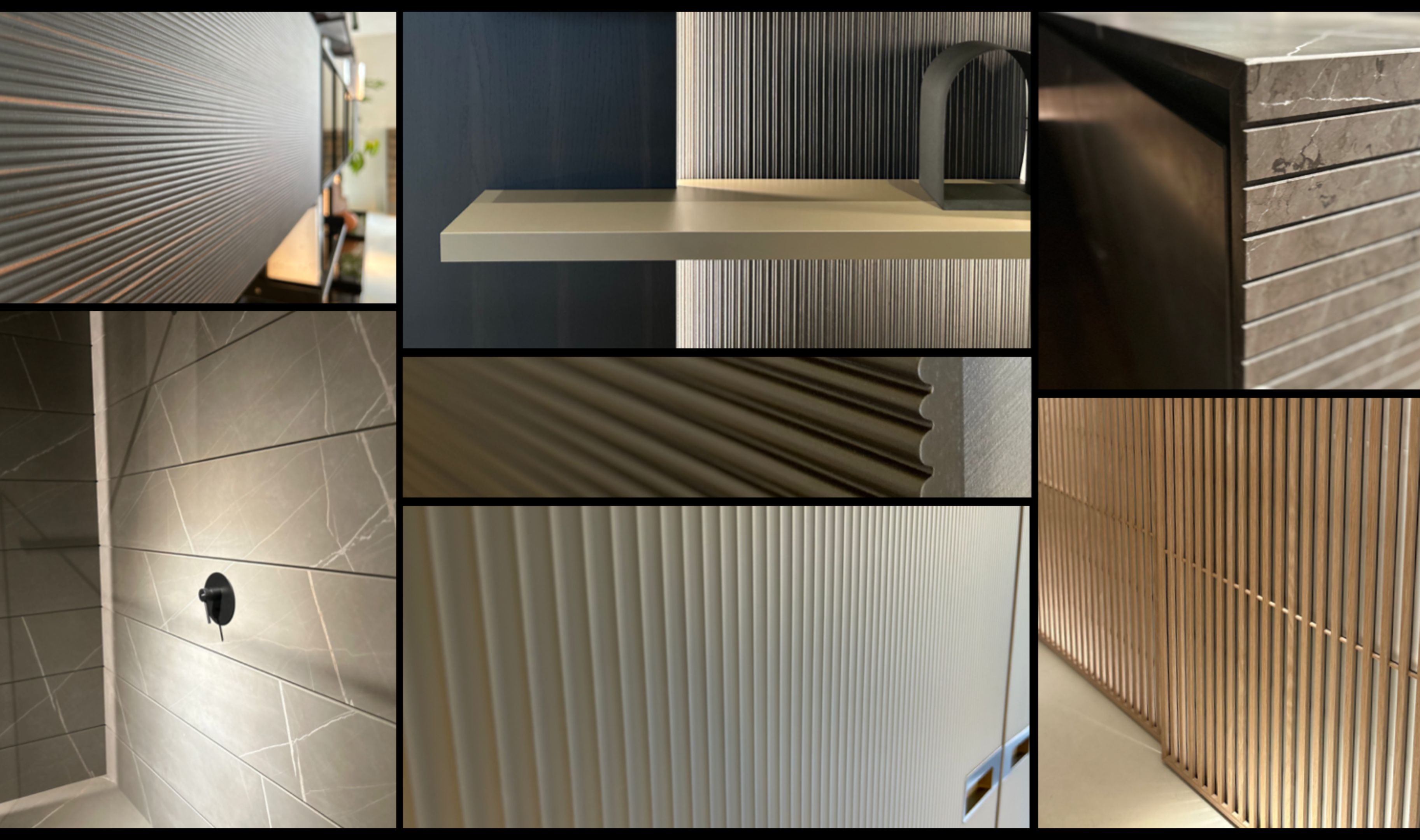 On the bathroom side in 2023:
Although this edition of the show is not specifically devoted to bathrooms, novelties abound in this area, in particular due to the latest creations presented by many brands during the ISH show in Frankfurt in March. There are a few bathtubs, but above all ever more innovative showers, with easy-care transparent panels and new-generation closing mechanisms to meet design challenges. The real stars of this edition are the wall coverings, which become, thanks to the interior designers, the ideal tool to transform the bathroom into a space of exceptional design.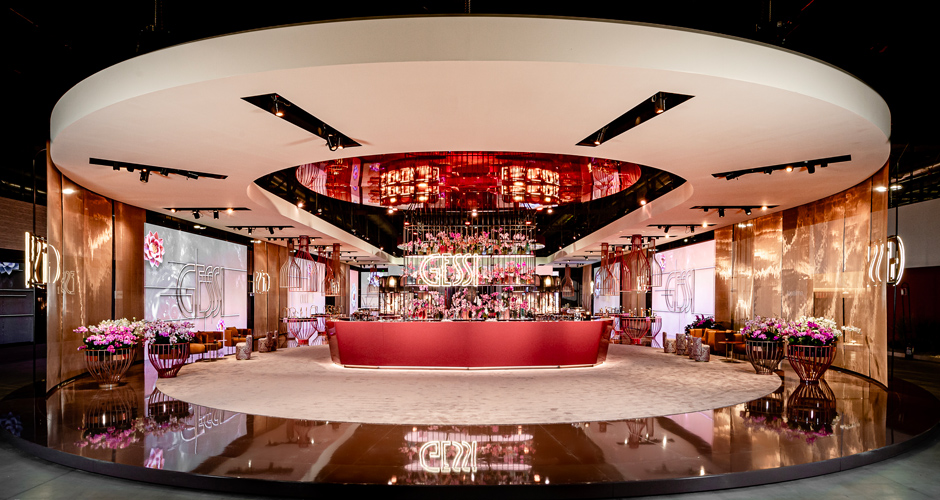 @Gessi available at segraeti Interiors
The focus is on sustainability, as shown by the new collection of Passepartout wall coverings by Salvatori, which aims to make use of production scraps in a recycling and zero waste approach, while combining different types of marble to design unique and personalized solutions. These new collections are signed by Italian and international designers, celebrating marble as a living material. As for the ceramic coverings, they offer various decorative options and increasingly avant-garde surface finishes, sometimes using, like Marazzi, recycled materials.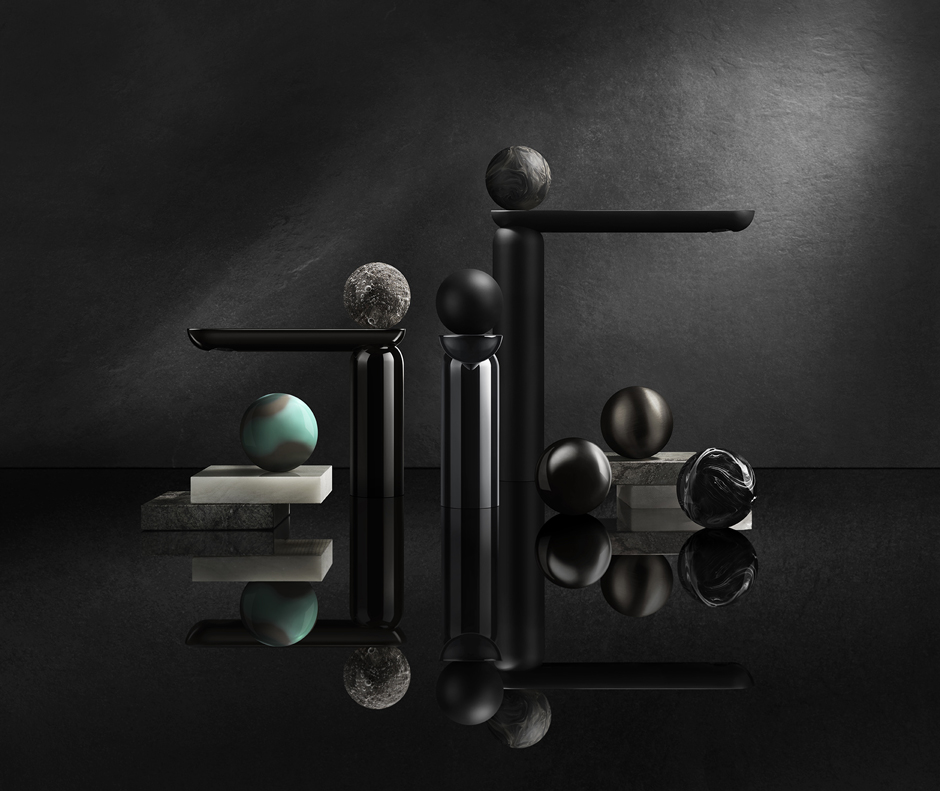 @Gessi available at segraeti Interiors
Salone del Mobile 2023: the year dedicated to light and lighting
This year, the Milanese event is gaining interest with the return of Euroluce, the prestigious international exhibition dedicated to lighting, absent in 2019. The 2023 edition promises many innovations, ranging from connected and intelligent lamps, adjustable according to user needs, to ever more efficient and environmentally friendly LED light sources, not to mention integrated lighting solutions that create unique and personalized atmospheres.
But technological advances are not the only ones to be highlighted: Euroluce is also an opportunity to discover the talent and originality of major international designers, who offer increasingly daring and innovative creations. Among the highlights, don't miss the installation by artist and designer Ron Gilad, who will explore the themes of light and functionality, paradox and perception, with his exhibition project Enlightenment for Nemo Lighting. This work will be presented during the week of art and design in Milan, in the BORGONUOVO19 space, located in the heart of the Lombard city.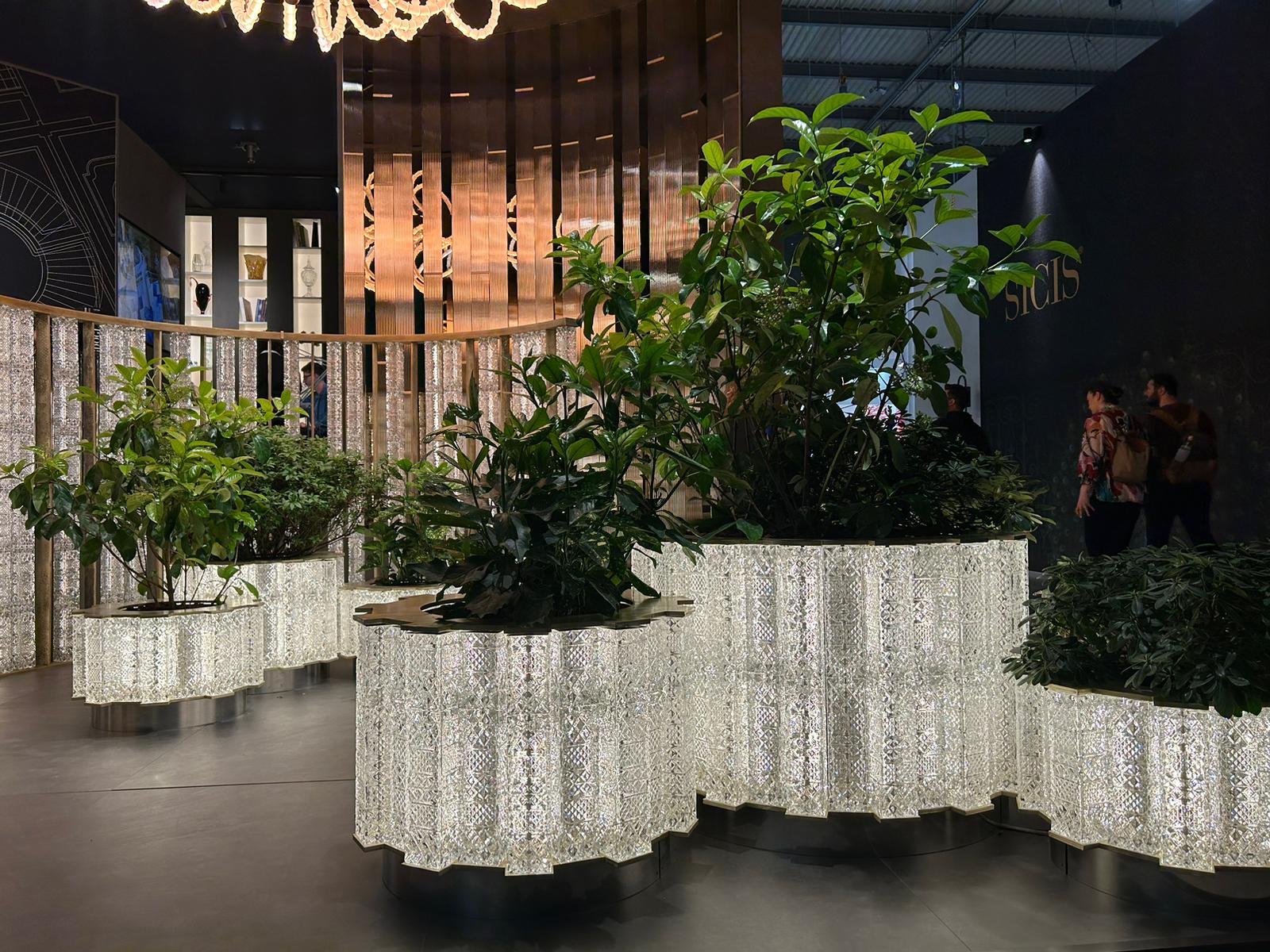 @Bellavista available at Segraeti Interiors
This year marks a notable comeback, that of Ingo Maurer, who presents outside the walls of the show a spectacular outdoor light installation in a surprising location: the Caselli 11-12 of Porta Nuova, located in Piazzale Principessa Clotilde. In addition, several novelties are on the agenda, including the reappearance of Halley, the desk lamp designed by Richard Sapper in 2005, now included in the Stilnovo catalog. Without forgetting Aria Infinita by Slamp, created to celebrate ten years of collaboration with Zaha Hadid. Paola Navone has also imagined pieces for Contradi Illuminazione, while Christophe Pillet has created creations for Oluce.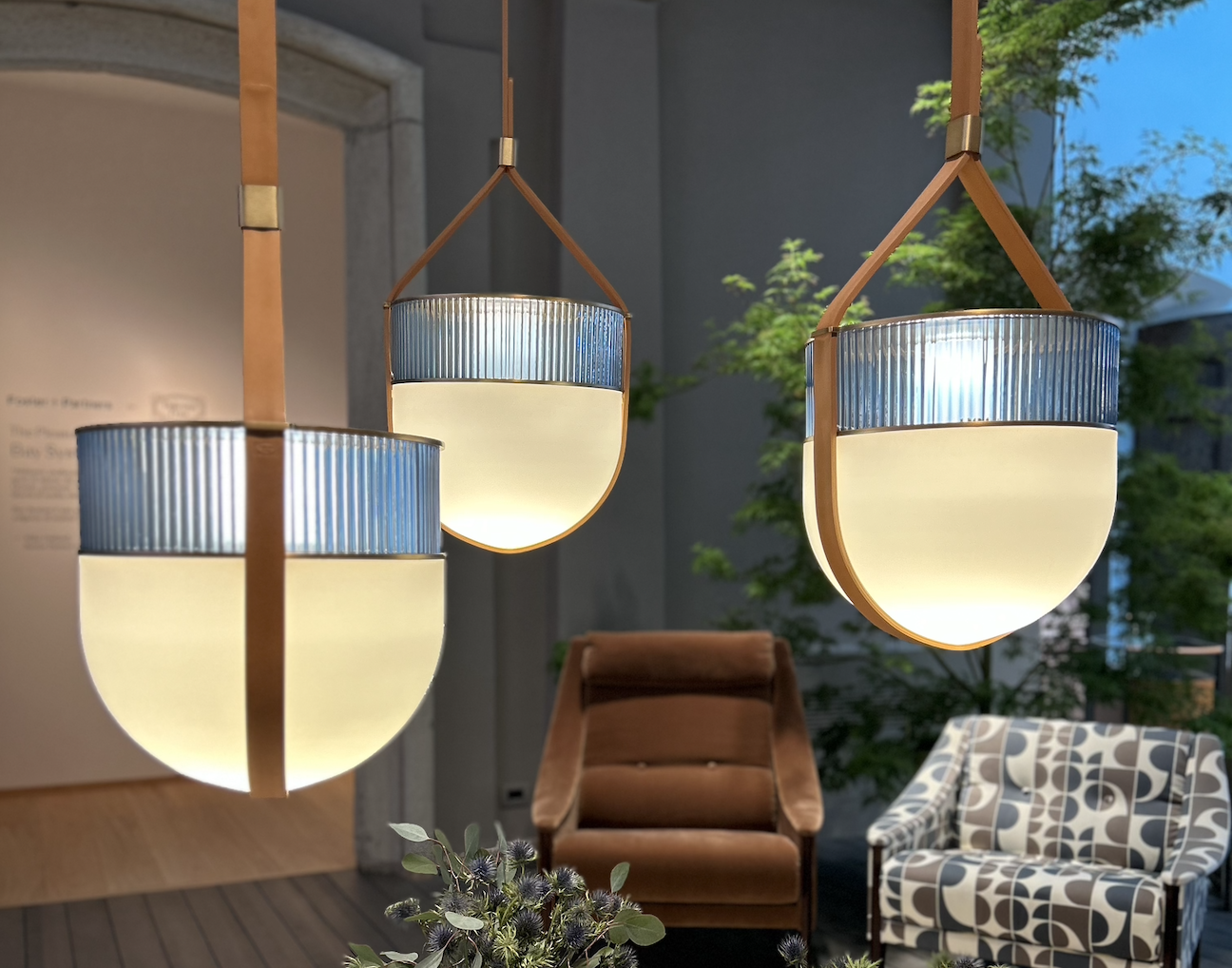 @Poltrona Frau available at Segraeti Interiors
Key takeaways from Salone del Mobile 2023 are the exterior that wins:
The enthusiasm for outdoor spaces is very present in current production. This year, several notable innovations are to be discovered. First of all, Molteni & C takes its first steps with its collection imagined by Vincent Van Duysen, offering two treasures for design lovers: the famous D.154.2 by Gio Ponti, already present in the interior catalog, reinvents itself and finds another vocation in outdoor version.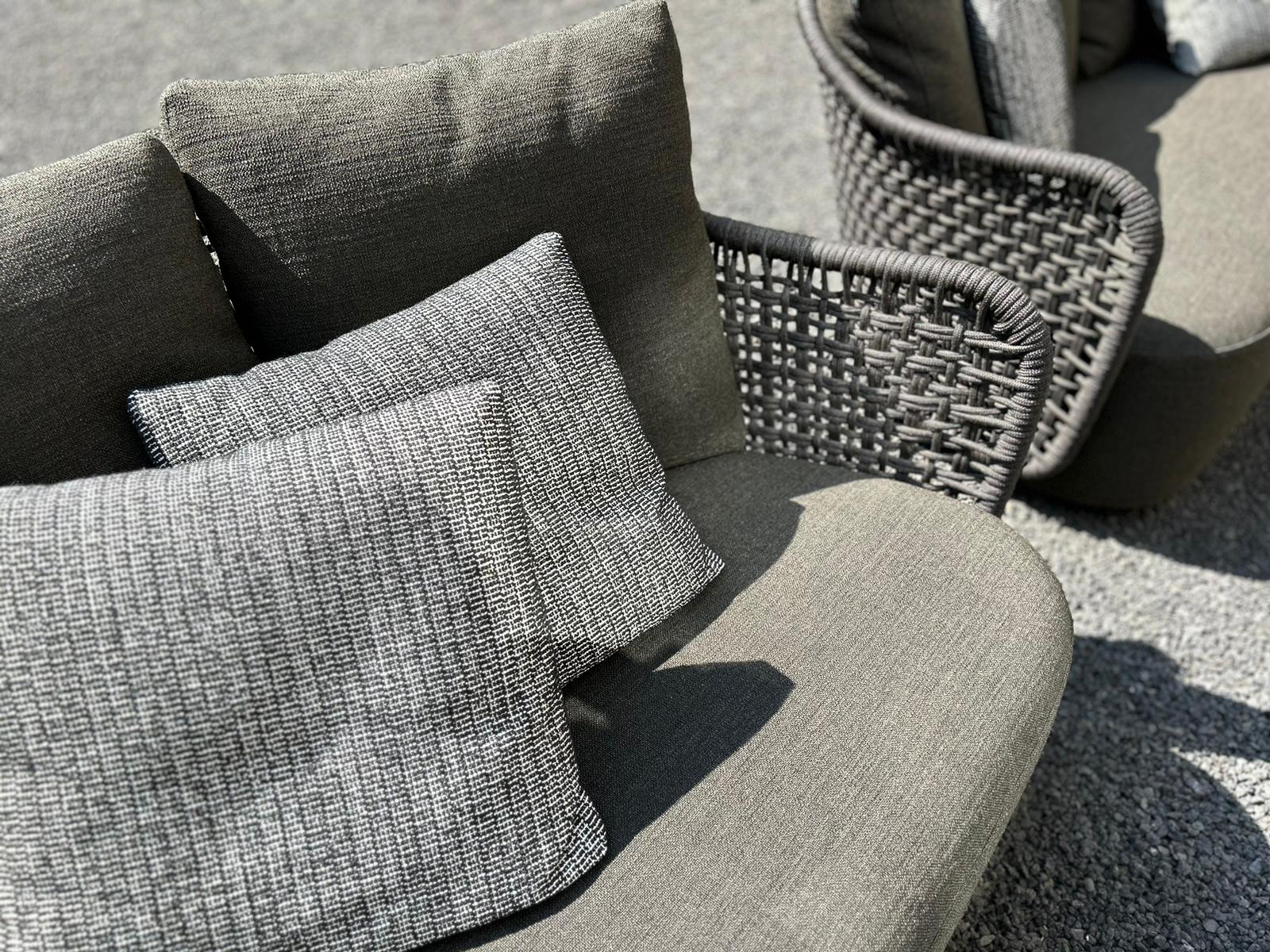 @Poliform Outdoor collection available at Segraeti Interiors
The solid wood chaise longue D.150.5, created by Gio Ponti for the liner Andrea Doria in 1952, is also making a comeback. In addition, the Armani & Casa universe is invited outdoors for the first time. For its part, Poliform will unveil its new collection of gardens at Chiostri di San Simpliciano. You will also be able to see that some pieces, which have been very successful indoors, have been redesigned for outdoor use, after a few technological adjustments, such as the Allure O' collection by Monica Armani for B&B Italia. Finally, fans of the refined atmospheres of Francis Sultana will be able to discover the collection he created for Bonacina.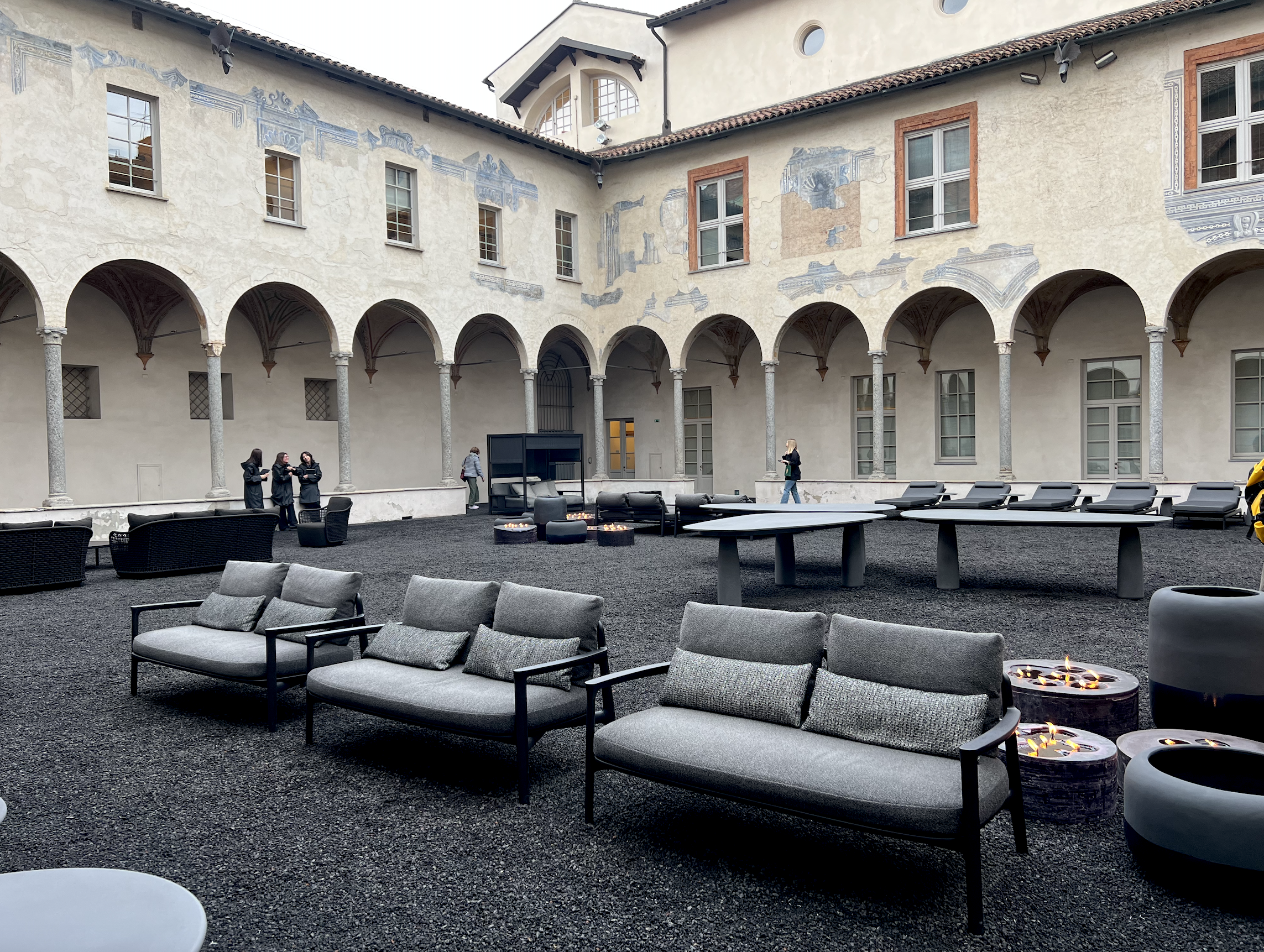 @Poliform Outdoor collection available at Segraeti Interiors
At Segraeti Interiors, we understand that every customer has different needs and preferences. We offer a wide range of design services to meet your specific needs, including:
Expert advice - Our experienced interior designers will help you create the perfect space for your home or office. Whether it is a complete renovation or simply a redecoration of a room, we will guide you through each step so that the final result meets all your expectations.
Professional Designers - Our team have over 20 years experience designing stylish interiors for homes in London and Surrey. We have worked on everything from small apartments to large houses with multiple rooms; no matter what type of property you own, we can create unique solutions that work within its existing layout while complementing its overall style.
Unique Solutions - Our goal is always to create something new rather than just following the trends set by other companies in this industry (which often means copying someone else's ideas). This not only sets us apart from our competitors, but also adds value to their lives by helping them achieve something truly special!