Back to the list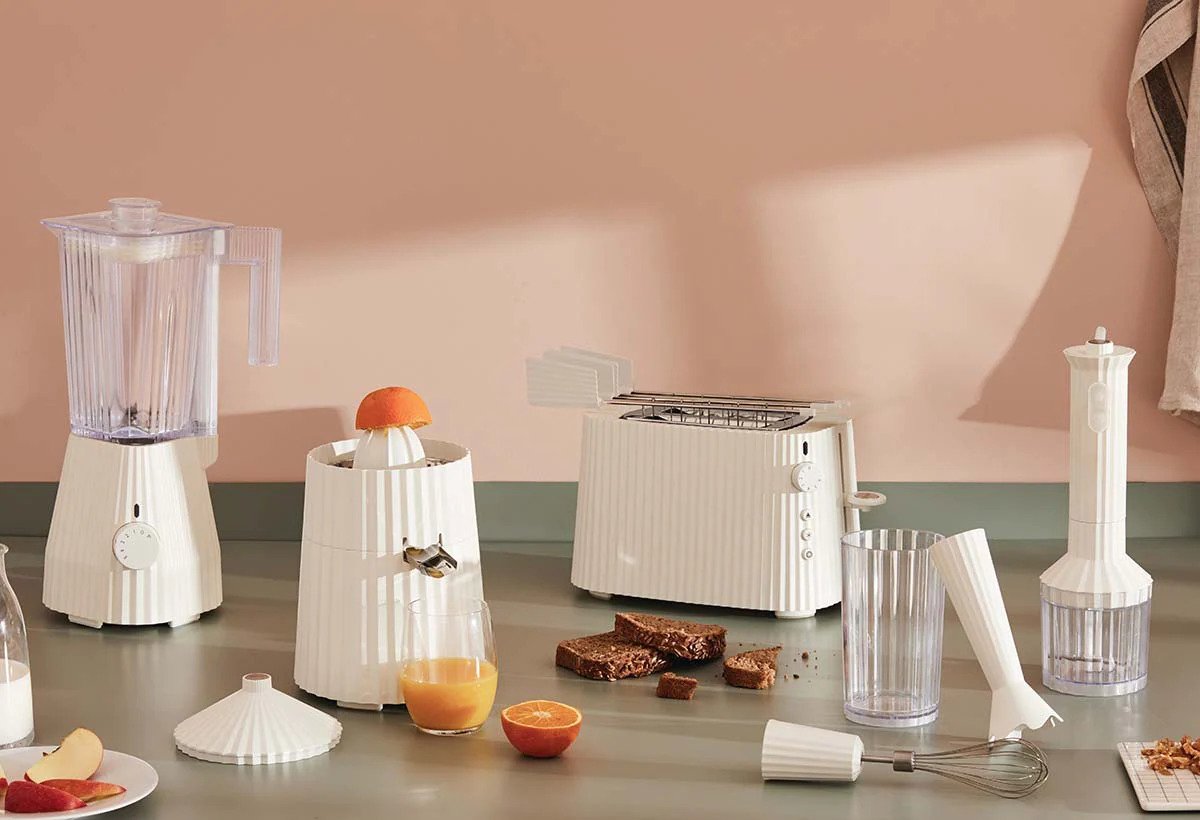 PLEATED LA HAUTE COUTURE IN YOUR KITCHEN
The Table
The Plissé range by Alessi is made up of electric kettles, blenders, toasters and juicers designed by Michele De Lucchi. Available in red, white, black and gray, the products in the Plissé range are inspired by the fashion of the fifties and sixties. The design reminiscent of pleated fabric gives them a dynamic, elegant and chic shape. They are made of thermoplastic resin, thus combining functionality and design.
The Plissé collection embodies the essence of Alessi style to perfection. Utility objects characterized by a well-defined aesthetic that transform into real sculptures. Contemporary objects to proudly display at home.
Manufacturer Alessi is convinced: Objects like furniture not only work when in use, they also serve as a presence in a room. Objects should have formal, aesthetic and symbolic meaning and have a great effect when not in use.
The objects are also a testament to the time in which they were photographed and represent contemporary changes in taste and importance. When you look at an object, you can perceive the spirit of its historical moment, perhaps through its color, line or materials. What is certain is that the objects evoke a way of life and the way people live in the era to which the objects belong.
To discover in store Segraeti La Table and segraetishop.com