Back to the list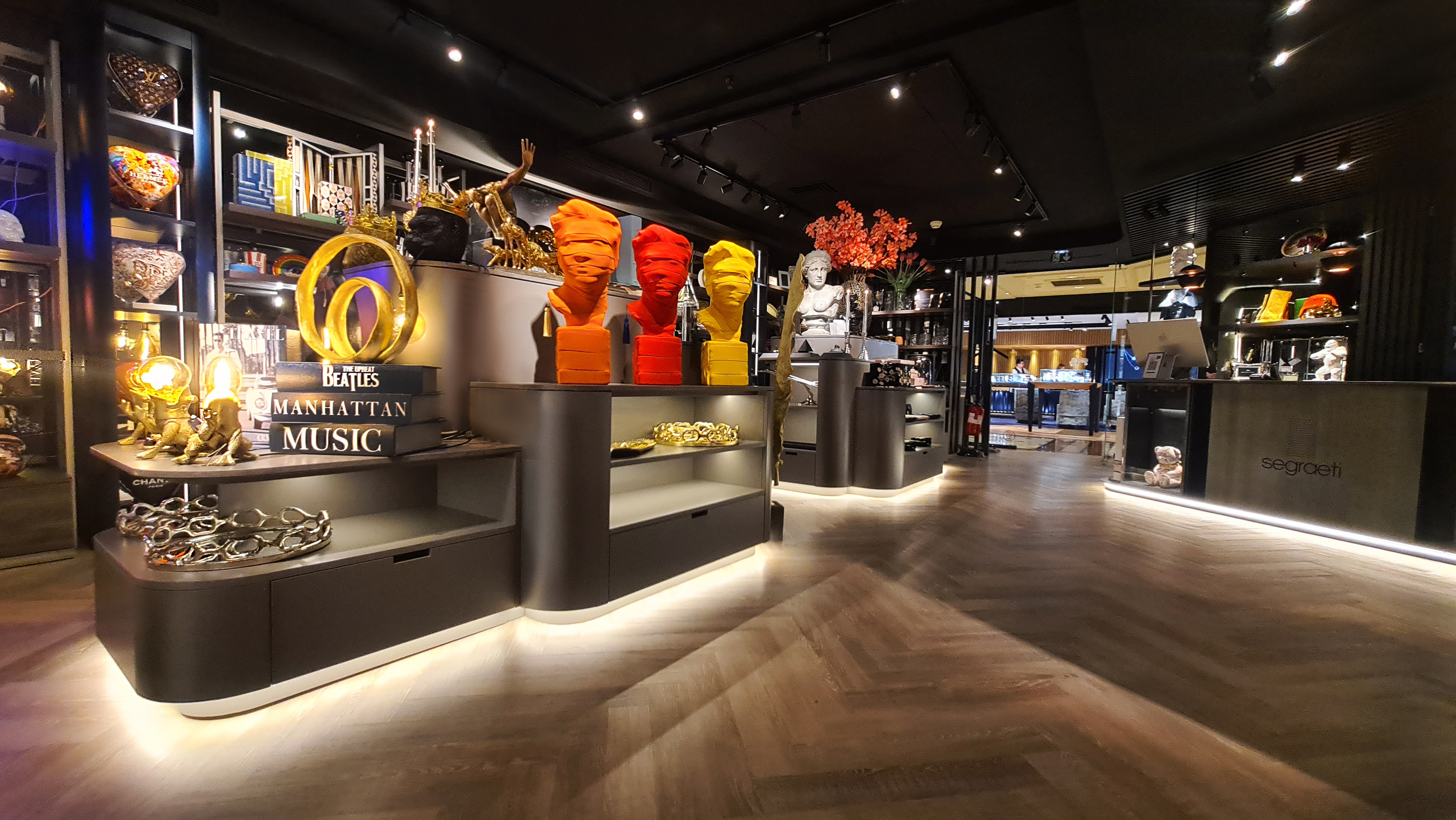 NEW! Discover the new Segraeti Decoration store.
Decoration
A REINVENTED SPACE
The space features a neutral palette and organic curves to create a warm modern environment. The light has been carefully considered to evoke feelings of lightness, elevation and space.
A sensory experience as breathtaking as it is luxurious, where the product reigns supreme! Nothing has been left to chance, as soon as you walk through the door, you feel enveloped in an atmosphere that is both protective and noble by the choice of materials.
It is the result of a design and renovation process entirely orchestrated by the Segraeti Interiors teams, from the initial idea to the final execution of the development project.
The space of over 100m2 itself is a work of art. It was designed to showcase the product, imagining several different worlds: perfume, through scented candles and fragrances; decoration, from essential products to works of art and exceptional pieces signed by great designers.
The most beautiful brands rub shoulders. Let us mention in passing Baccarat, Giobagnara, Versace, Baobab, Ralph Lauren...
Much more than a concept store, live the Segraeti experience!