Back to the list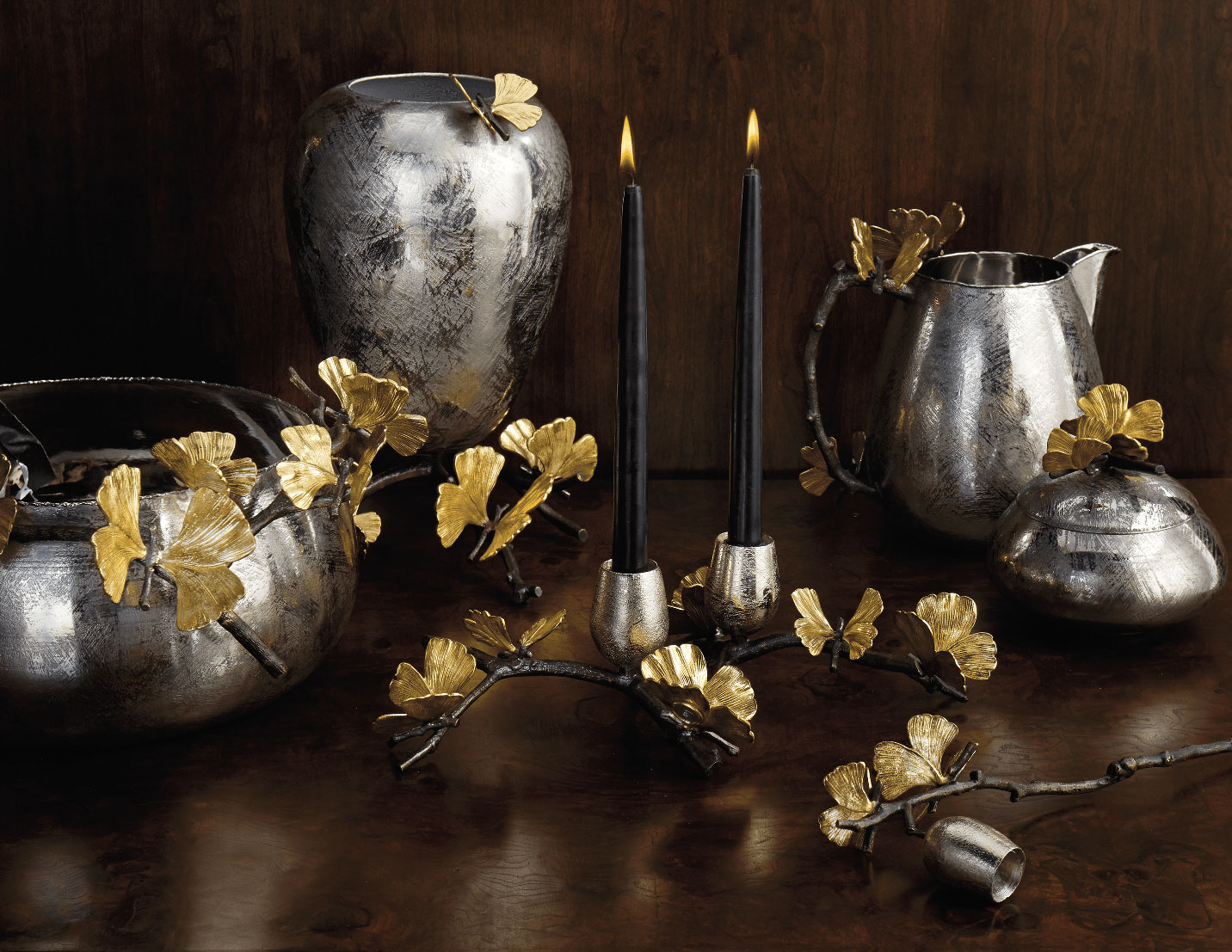 Michael Aram : The meeting between the artist and the craftsman.
The Table
Inspired by the metalworking traditions observed during a trip to India, Michael Aram established a studio in New Delhi to use his creative energies in his designs.
With a selection of candles, serving dishes, photo frames & tableware, Michael's work is a true celebration of craftsmanship.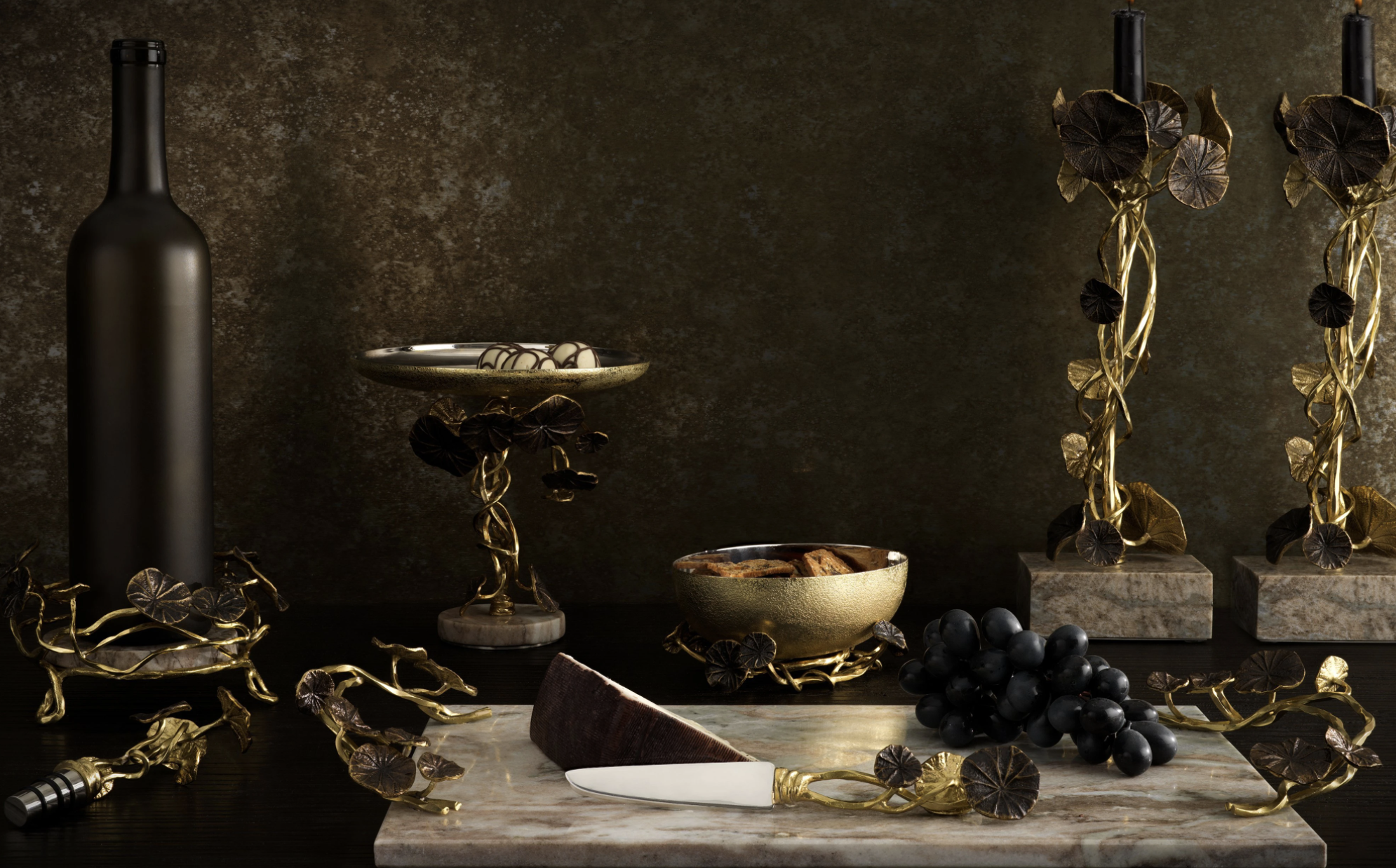 Indeed, his work reflects humanity through the simplicity of the handmade process, as each piece is lovingly crafted using age-old traditional techniques.
It is this enduring fusion of originality, storytelling and craftsmanship that has become the hallmark of this talented artist.
In addition, Michael is strongly inspired by the environment.
Nature is his greatest muse.
His work subtly combines the innate imperfections of the craft process with the perfectly imperfect beauty of nature to create objects that are all different from one another and that very cleverly reflect humanity.
Each piece is rooted in a rich history, with deep-rooted meaning creating lyrical and often soulful works.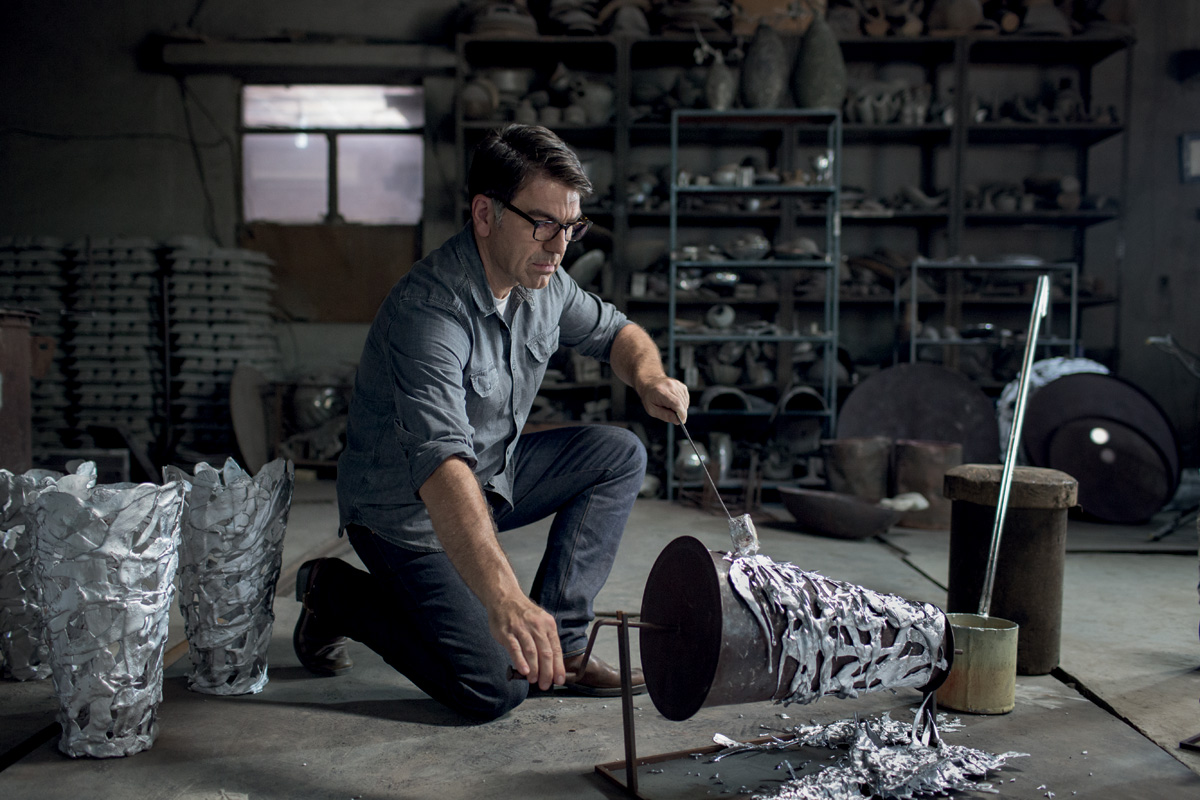 Among the artist's many collections, the "Olive Branch" collection features one of the brand's best known and most beloved designs.
The simple yet surprising shapes of this one create stunning gift items and serve as a stunning table decoration.
Find the entire "Olive Branch" collection by Michael Aram and much more in our boutique Segraeti Monte-Carlo or directly on our e-shop by clicking here!