Back to the list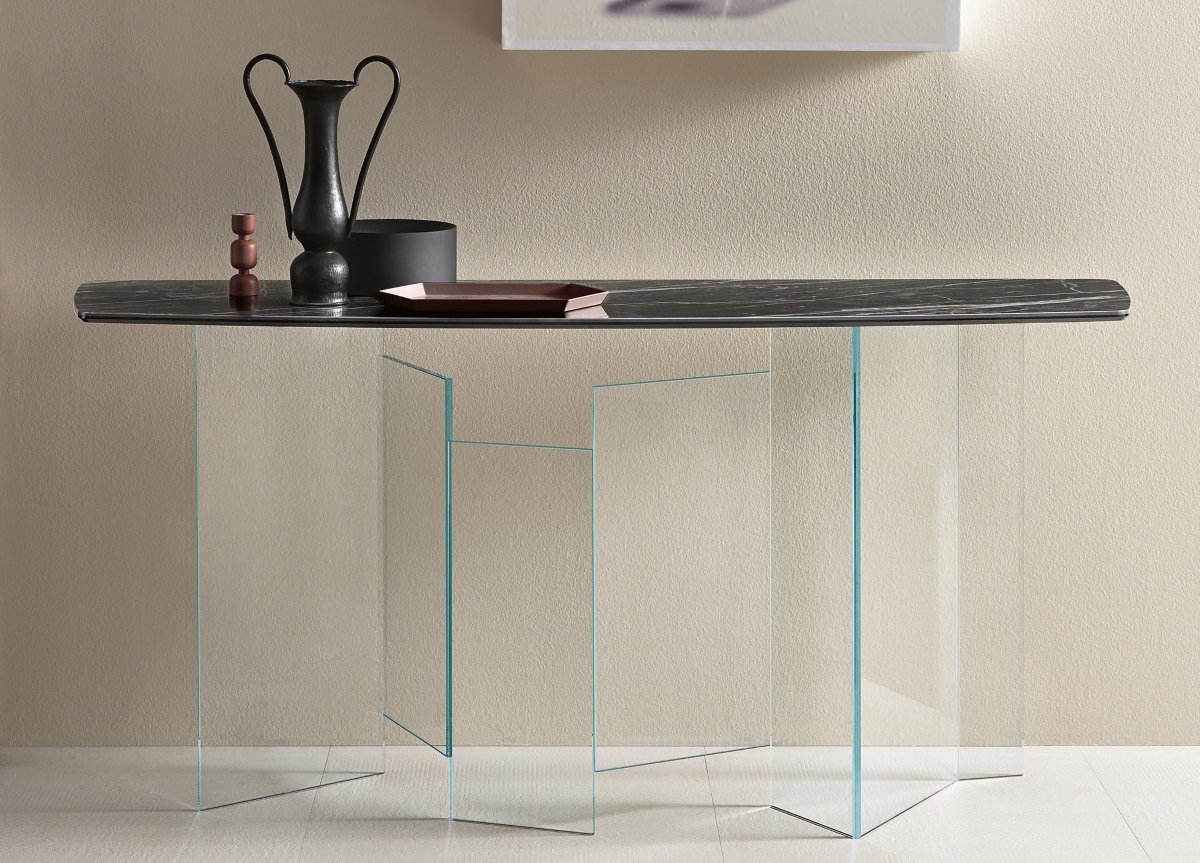 Metropolis, an iconic piece.
Architecture
Elegant, the Metropolis console table was created by Giuseppe Maurizio Scutellà for glass furniture specialists Tonelli Design as part of their collection. The Metropolis console is an iconic piece in a modern living room. The playful use of geometry for the base creates a zigzag pattern for an eye-catching feature, and the smart construction supports the top with ease.
With contrasting shapes and materials, the Metropolis console presents a brilliant dichotomy. The console is perfect for displaying lamps, clocks, decorations and more!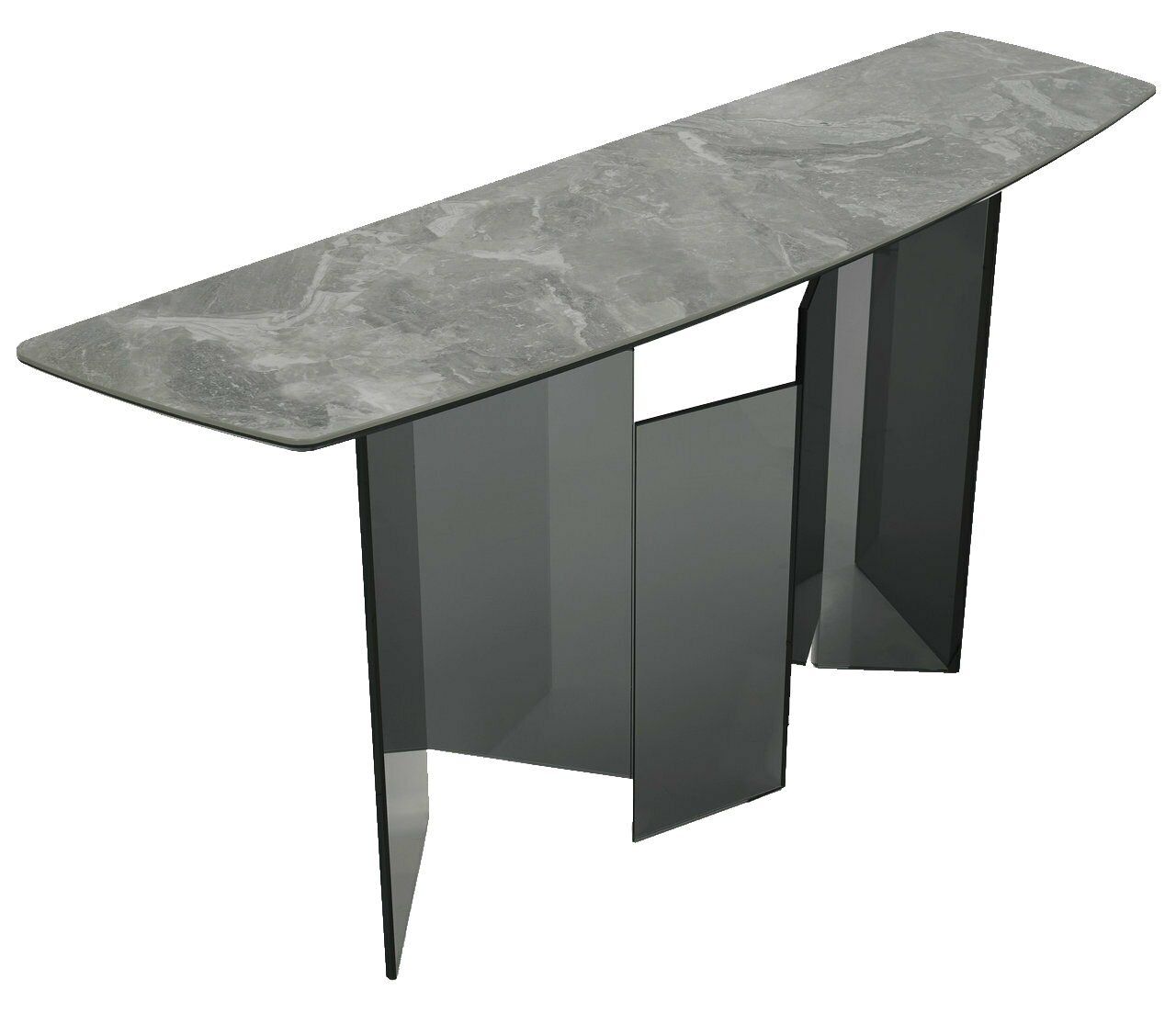 An amazing feature of this smart console table is its incredible zigzag shaped glass base which can be selected from smoked glass or extra clear glass (where most of the green tint of normal glass has been drawn).
For the table top, choose a matching glass, or choose a beautiful new finish, a marble-look ceramic glass, which is extremely durable and can be chosen from a range of finishes.
Different sizes are available depending on whether you choose a glass or ceramic glass top.
For more information or for commercial inquiries, please contact us by email, call us on +377 93 25 60 61 or visit our exhibition showroom in Monaco.
Address: Segraeti Interiors, Annexe du Métropole, 1 Av. Des Citronniers, 98000, Monaco