Back to the list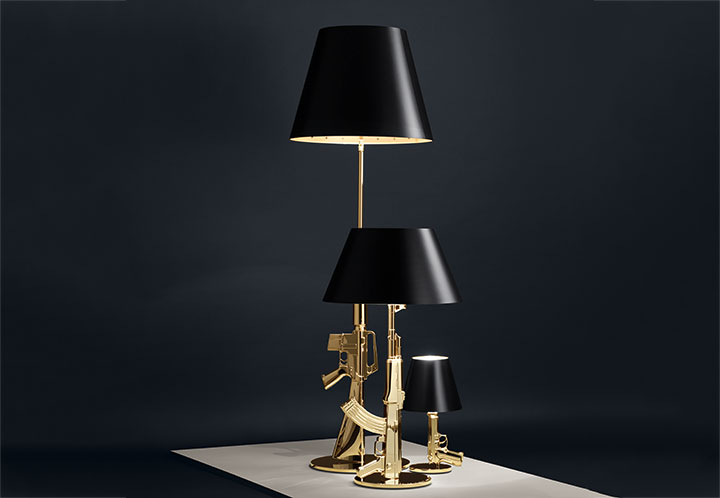 Gun lamps by Philippe Starck
Architecture
Against all expectations, this gold pistol was diverted from its usual use by Philippe Starck to make a bedside lamp.
This floor lamp may be shocking because this archetype of bourgeois comfort is based on the replica of an AK-47, an assault rifle better known since it took the name of its designer, Mikhail Kalashnikov. The Russian army general, who died at the age of 94 in 2013, had designed a weapon that was simple, compact and inexpensive to produce. Since 1947, when it entered the market, it has been used in a number of conflicts. Suddenly, some find the Gun lamps shocking because they see it as a brutal means of being talked about. Opposite, some defend them as arty creations.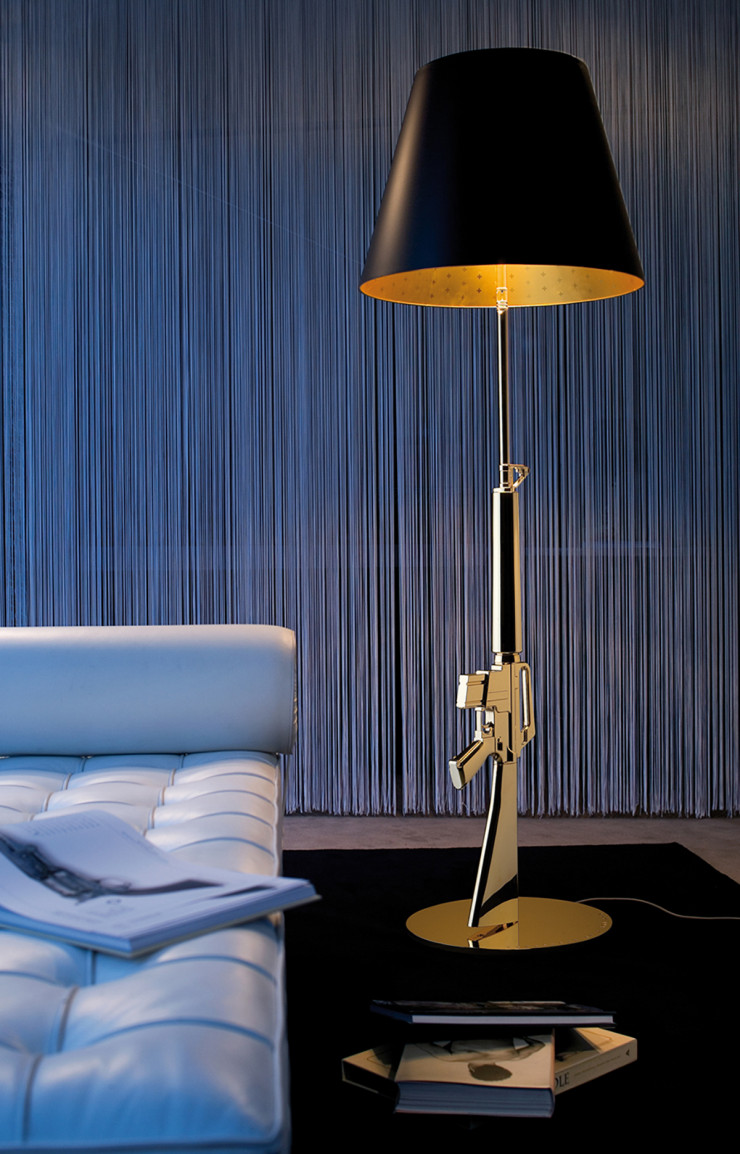 A little anecdote, this lamp, which James Bond fans will no doubt have spotted in Suite 007 of the Seven hotel, is full of symbols: the gold pistol represents the collusion of money and war, -black day represents death, and the crosses inside are reminiscent of the dead.
If you like the bling bling style or the really atypical lamps, this Bedside gun is made for you.
Available at Segraeti Interiors Monte Carlo, for more information, please contact our teams here.