Back to the list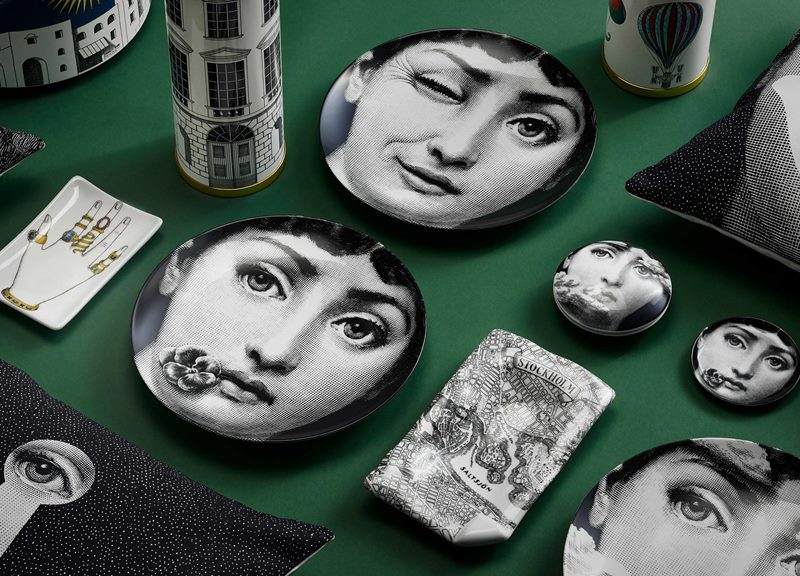 Fornasetti : The perfect synergy between art and extravagance
Decoration
Fornasetti is an icon in the world of Italian design. Founded by Piero Fornasetti in the 1950s and now run by his son, the studio is characterized by its playful approach to surrealist art. If this elusive artist left behind one of the most significant productions of objects and furniture of the 20th century, it is because he had the art and manner to play with an elegant sense of humor and a pronounced taste for surrealism, thus successfully poetizing Italian design.
His work is a mixture of styles and inspirations: art history, nature, commedia dell'arte, Roman antiquity, the Italian Renaissance, Palladio's architecture... And let's not forget his muse, the singer Lina Cavalieri, whose face he portrayed almost obsessively in more than 350 drawings.
Throughout his history, Fornasetti has created an authentic visual language, characterized by humor, nostalgia, metaphor and allusion, capable of transforming design objects into real "conversation pieces". Insatiable and satisfying, Fornasetti's creations are still considered true works of modern art. All of the Italian house's creations are made exclusively by hand in limited annual editions in its Milan workshop.
The craftsmanship of the artisans and the creativity of the designers applied to a wide variety of everyday objects, creating plates, chairs, cushions and candles, which add an eccentric touch to any interior, offering viewers a passport into the brand's fantasy world that floats somewhere between imagination and reality.
Find our selection of Fornasetti items in Segraeti Monte-Carlo boutique or directly on our e-shop by clicking here!